High-performance public Wi-Fi
Siklu delivers gigabit capacity millimeter wave wireless backhaul solutions operating in the 60, 70 and 80 GHz bands. The top choice of tier-1 operators worldwide, thousands of units have been deployed and deliver carrier grade performance. Siklu's innovative all-silicon design has dramatically reduced prices and effectively opened the market for ultra-high capacity wireless links. Siklu is currently deploying its street level and rooftop connectivity solutions in diverse urban networks requiring high capacity connectivity.
Creating connected communities quickly and affordably
Siklu and CommScope RUCKUS® are partnering to make modern, high performance public Wi-Fi available to communities everywhere. It's all about speed and convenience. Now communities can deploy a multigigabit backhaul network using Siklu's millimeter wave (mmWave) wireless technology—no trenching, complicated RF planning, or giant towers required.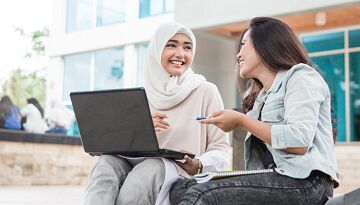 Reliability
Whether you're challenged with high client density or challenging outdoor environments, our access points provide secure, reliable access no matter how tough the environment.

Network security
Use RUCKUS access points with Cloudpath Enrollment System so BYOD and guest users can connect to the network quickly and easily with self-service workflows accessed via a customizable onboarding portal.

Budget friendly
We offer access points to fit just about any budget, performance requirement or deployment scenario.
Contact Us
Fill out this form for a sales representative to contact you with more information about this solution.