I'm excited to announce that the role of Vice President, Worldwide Channels for RUCKUS Networks has been filled. I'm even more excited to announce that the person chosen to fill it is Thomas Schwab, who has been involved in the RUCKUS® Channel Partner Program—first as president of one of our Partners and then within the business.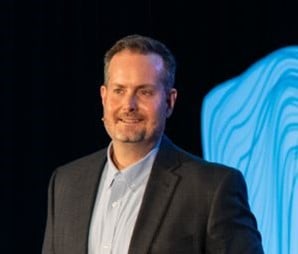 Thomas Schwab,
VP, Worldwide Channels for RUCKUS Networks
Thomas also brings over 30 years of industry experience ranging from programming to data center engineering to business consulting. He knows what it's like to sit on both sides of the table, as a vendor and as a Partner, and will use that knowledge every day. We realize just how important this program really is to our Channel Partners, their customers and the entire industry right now, and, under Thomas' new leadership, it's going to be bigger and better than ever.
The past few years have come with unprecedented challenges for our Partner ecosystem. With the upheaval of 2020, Partners struggled to meet customers' sudden and unexpected demand for connectivity that would see them through the pandemic; supply chain disruptions made chips more precious than gold; and a growing backlog grew out of all of this. There's no nice way to say it: It was an ugly time—perhaps the most challenging in our history.
When you're just trying to make it through today, proactive long-term planning can feel like a luxury you can't afford. Fortunately, many of these headwinds have eased a great deal, and forward thinking is once again proving its importance. That's why RUCKUS Networks has appointed Thomas to the head role, and why he's so focused on rebuilding and re-energizing this crucial element of the Partner relationship.
Going back to school with the three Rs
We're reinvigorating the program now because it fills an important need for our valued Partners as well as RUCKUS. For long-term Partners and new Partners alike, the Channel Partner Program provides valuable benefits that help our Partners compete, succeed and grow their own businesses.
Just to be clear: As our new channel chief, Thomas is not here to completely reinvent the wheel. There are a lot of things the program has always delivered well, and those aren't going away. In fact, they're only going to be better because our only priority now is to create a program that's more robust, responsive and rewarding—what we call "the three Rs."
At the end of the day, however, it still comes down to these simple goals: making it easier to do business with RUCKUS Networks and making it easier to delight your own customers with the products and expertise we bring to the table.
The timing also aligns with the recent launch of our all-new, all-RUCKUS website, designed specifically to help Partners get to the information they need quickly and easily. As we like to say at RUCKUS, "The bark is back"—and the Channel Partner Program is a crucial element. So, let's take a look at what's happening right now, and what's around the corner.
We listened—and we continue to listen
Since February, Thomas' first job in this role has been to conduct an extensive listening tour to hear straight from the people who matter most—our Channel Partners: what they liked, what they didn't like and what they wanted more of. He knows from years of experience that this kind of effort can succeed only as an outside-in initiative. We need to do more listening than speaking to understand what is important to our Partners first, and work to craft the program accordingly to provide the most value.
His initial rounds with Partners all over the Americas, and even some in other parts of the world, included two months of mostly face-to-face meetings. But the listening tour is ongoing and iterative and won't ever really "end." In this first phase, we heard a lot of feedback that tended to follow a regular pattern—some good and some not so good. First, the good news:
Partners generally enjoyed positive relationships with their RUCKUS account managers and account teams, and they rank these relationships among the best they have with any Partner.
Partners feel that RUCKUS support is sufficient for their needs and that their concerns are heard.
Partners continue to appreciate the quality of our products and the advantage this often gives them during head-to-head comparative testing.
They also feel that the program's benefits are comparable to those offered by their other vendors' Partner programs.
This was great to hear because it meant that, on a practical level, we have been getting the job done. However, there were also a number of consistent (and fair) criticisms:
Partners found our processes can be difficult to navigate, with redundant logins and sometimes complicated renewal and deal reg processes.
The fallout of our supply chain challenges continues to present a bottleneck in some cases.
Partners felt that our communications needed to be stronger, more consistent and more relevant.
Taking both good news and the not-so-good news, Thomas' priorities going forward will focus on doing the good things better—and bringing the not-so-good up to expectations. Here's what that looks like.
We've hit the ground running
Going forward, everything we do will be based on this kind of feedback; and, indeed, we've already set the wheels in motion to improve the value of the Channel Partner Program for both new and existing Partners. These are just some of the steps we're taking right now to deliver a more robust, responsive and rewarding Partner experience:
We've initiated an audit of our communications processes to see how we can make these points of contact more relevant, timely and worthwhile.
The RUCKUS Big Dogs event is coming back to EMEA this summer, as we host this popular and important Partner conference in Prague, June 13–16, 2023.
The RUCKUS Partner Portal will undergo a complete refresh to streamline access and better organize content by vertical and technology—presenting information the way our Partners use it.
We're improving the value of our regular communications channels (such as the newsletter) to better serve Partners' interests.
We're also planning a more relevant calendar of webinars, so Partners will have on-demand access to more valuable information.
We will continue to make proactive business planning and execution a priority for those Partners who value this type of engagement.
Looking forward, longer-term improvements will come online in the months ahead. To reinforce our existing Partner relationships and foster new ones, we're going to focus our value offering on those areas where our business interests intersect most strongly. Those Partners most engaged with the program will see the greatest benefits, so we heartily recommend those less-engaged Partners to take a fresh look at what a stronger RUCKUS relationship could mean to the success of their own businesses.
These efforts will include such elements as business alignment workshops and collaborative planning efforts that focus on Partners' key verticals, geographic locations or intergrade technical offering sets. As with any relationship, the more engaged a Partner is, the more the Partner and RUCKUS will get out of it. We are kicking off this workshop series with our top 150 revenue-producing Elite Partners worldwide. We'll meet to understand each Partner's go-forward plans, concerns and challenges. Then we'll collaborate to produce a business alignment plan centered on how the RUCKUS team can direct resources toward helping those Partners achieve their growth goals.
If you are an official RUCKUS Partner and want to take advantage of the opportunity to invest and grow your partnership with us, please reach out to your Account Manager and we will work together to create a collaborative go-forward plan together.
The bottom line: Making it easy to do business with RUCKUS
Now that many of us have the room to think strategically again, there's never been a better time for RUCKUS to breathe new energy into the Channel Partner Program—and there's never been a more rewarding time for Partners to get engaged, stay engaged and become more engaged with all the benefits the program can offer. Everything we do is (and will be) centered on making it easier to do business with us and easier for your business to succeed with RUCKUS.
I'm excited for Thomas to be at the helm of this program because, once upon a time, he worked with it from the Partner side—and this role represents a perfect opportunity to turn a good program into a great program. In fact, his personal goal is to make the Channel Partner Program the best one our Partners have—clearly and consistently. Coming as it does in the context of the broader ascendance of the RUCKUS purpose-driven brand identity within the CommScope family of brands, this re-energizing of the Channel Partner Program signals the ascendance of a new day for our Partners and their customers as well.
I hope you'll take a look at the all-new RUCKUS Networks site to see the kind of energy we are bringing to every relationship.