A digital revolution is happening in India. The IT sector's spending in India has grown by 7.7 percent in 2022. That has been driven largely by digitization and application modernization, triggering a software refresh such as SaaS adoption. The Government of India has reiterated that connectivity is one of the key necessities for holistic growth across key sectors such as manufacturing, healthcare, fintech, education and infrastructure.
Today India has more than half a billion internet users and has witnessed a growth of over 10 times in terms of broadband market penetration.
Digital connectivity and inclusion are key
When 'Digital India' was launched, it was with the vision of transforming India into a digitally empowered society and knowledge economy. However, before the 'Digital Dream' can be realized, there is an urgent need to bridge the digital divide and provide equitable access to technology for its population of approximately 1.4 billion.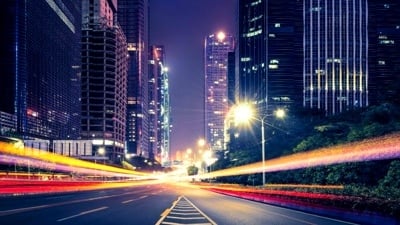 The National Broadband Mission (NBM) has been set up, not only to enhance the broadband infrastructure, but also to bridge the digital divide in the country. It aims to accelerate the growth of digital communications infrastructure, facilitate digital empowerment and inclusion, and provide affordable, universal access to broadband to all.
To fulfill the mission, the central and state governments are also promoting adoption of innovative technologies such as cloud and AI-based services for the expansion of broadband especially by the domestic industry.
A US$1 trillion internet economy by 2023
Fueled by increasing internet usage rates, India's internet economy is poised to be US$1 trillion by 2030, driven by internet sectors such as e-tailing, e-health, food tech, online mobility and quick commerce.
As trends like Internet of Things (IoT), AI-based services and machine learning continue to skyrocket, the digital talent pool will play a critical role in driving the growth of software innovation and technology developments.
To become an innovation powerhouse, India is producing 250,000 digital engineers every year. The country will also account for 41% of the global digital engineering services market by the year 2025, according to this report.
Bandwidth demands will only increase, and CommScope's network solutions will play a critical role in supporting enterprises and network operators for quick and reliable delivery of data. With India's 5G rollout on the horizon, data is expected to grow even much faster.
Inspiring local innovation
Even as India is on the cusp of such digital transformation, CommScope's RUCKUS has recently announced the opening of a new Research and Development (R&D) center in Chennai, and its second R&D facility in India.
The R&D center is set up in collaboration with IIT Madras Research Park (IITMRP), India's first university-based research park and will develop networking technologies. Leveraging AI and machine learning, engineers will concentrate their efforts on wired, wireless, and IoT solutions. This partnership will enable CommScope to collaborate with Indian Institute of Technology Madras (IITM), the top ranked institute in India, to access engineering talent and leverage its best-in-class infrastructure and expert faculty.
With the official opening of the RUCKUS® (R&D) Center, we are looking forward to work with more than 100 of India's brightest minds to step up innovation and R&D efforts.