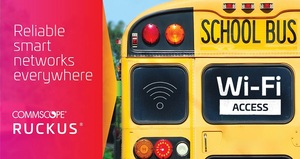 Schools and districts have been asked to pivot from on-campus learning to online learning with little notice, training, and resources due to COVID-19. Teachers are now at home however most of the teaching resources, especially in K-12, are at school. At the same time, distance learning inequities are highlighting societal challenge of addressing Digital Equity, or equal access for all students to a capable computer suitable for learning paired with a reliably fast broadband connection to get schoolwork done. These issues have created logistical challenges for teachers and students!
Many clichés come to mind:
"A good plan today is better than a perfect plan tomorrow."
"Desperate times call for desperate measures."
"Necessity is the mother of invention."
Ah, hang on - what if necessity is the mother of 'innovation' - meaning an invention to solve a given problem? That's what we need. So, "What would MacGyver do?"
The popular fictional TV character from the 1980s was a master of adapting the resources available to him during an emergency and pulling together something simple, reliable and useful out of things like chewing gum and duct tape to save the day. What would he suggest in today's distance learning challenge, which is exacerbating society's digital equity issues?
CLICK TO TWEET: CommScope's Rich Nedwich explains how school districts are deploying school buses as Wi-Fi hotspots in places where connectivity is needed during COVID-19.
Well, here's one idea with many variations which has bubbled up from our customers, our solution providers and our local sales teams - school bus Wi-Fi.
Why a school bus? First, a bus driver is a trusted authority who know the neighborhoods where students live. In addition, buses are mobile and can be moved from place to place where needed and they can carry people and things to where they are needed most.
What have our team of 'MacGyvers' been doing with buses to help close the equity gap?
One of the first things we've seen is equipping buses with Wi-Fi and LTE backhaul (such as the RUCKUS M510 access point) and park it in neighborhoods where families lack internet access. The driver locks it up and can return the next day to pick up.
Another option is to mount an outdoor Wi-Fi access point (sectorized if possible) on each side of the bus for stronger connections, wider coverage, and increased capacity using a Power over Ethernet injector or a compact PoE switch for power (such as RUCKUS T310s outdoor access point, and ICX 7150-C08P).
There are many options to expand on this idea. For example, a driver could drive and stop only a short period in different locations throughout the day. Notify families of the schedule so they can plan to connect accordingly, say Tue and Thu 10am-noon, while another family may connect Mon-Wed 2-4pm, and so on.
Some school districts may choose to drive the usual bus route. Students (and parents may accompany) come to the bus, observe social distancing guidelines, and connect long enough to download assignments and upload their work.
If there are enough resources and community involvement, other options include:
Bring meals to students who are eligible to receive free/reduced cost meals at school.
Bring printed learning materials for students without devices or broadband and pick up returned assignments to drop at school for their teachers.
Bring masks, sanitizer, thermometers, gloves or other supplies if available.
Bring a school nurse, if possible, to provide telehealth services at a safe distance.
Some schools have provided pocket Mi-Fi devices, a wireless device that acts like a mobile hotspot. which should work for many families. However, there may be a few challenges such as:
It is a consumer device and can be broken or lost by children especially if using in hotspot mode, such as an iPhone.
Data plans may be temporarily free or inexpensive, but when the free or discounted plans expire, it can be expensive.
For students in urban settings, like apartments or tenements, too many Mi-Fi devices near each other create co-channel interference, reducing the ability to support Zoom video calls and other network sensitive apps.
Additionally, too many Mi-Fi devices near each other may saturate a nearby cell tower, which was planned and deployed for fewer connections
These Mi-Fi challenges can be addressed by deploying RUCKUS M510 access points in homes to provide a more robust connection for the whole family. These are also managed by their service provider so data plans can be disabled district-wide on-demand when no longer needed, and the Wi-Fi access points can be re-purposed (for buses or classrooms) when schools re-open.
Honesty, it's simply amazing how resourceful folks in primary education can be - teachers, faculty, IT, administration - to keep our kids learning and safe. And a special shout-out to our solution provider and service provider partners who help keep our communities connected!