Q2 2023 "Channel SE of the Quarter"
Q2 2023 "Channel SE of the Quarter"
July 7, 2022
RUCKUS System Engineers face many challenges in their field of work. Arguably, the toughest choice is nominating just one member of the RUCKUS Technical Family for the Channel SE of the Quarter Award! Our Technical Community is rich in talented, passionate Engineers, with expert-level knowledge and skillsets. To be recognized for RUCKUS Technical Excellence is a tremendous badge of honor, a peer-recognized distinction of outstanding skills and personal qualities.
Our warmest congratulations to the Q2 2023 Channel SE Award Recipients for their outstanding career achievements!
Q2 2023 North America Channel SE of the Quarter
Robbie Cantey has worked for Converged Networks, a primarily K-12 education-focused RUCKUS partner for 7 years, and embodies the Customer First attitude in every project he's involved in. Robbie has been instrumental in making our Wired and Wireless deployments a success and keeping our customers happy in the Carolinas. Thank you Robbie for all your hard work!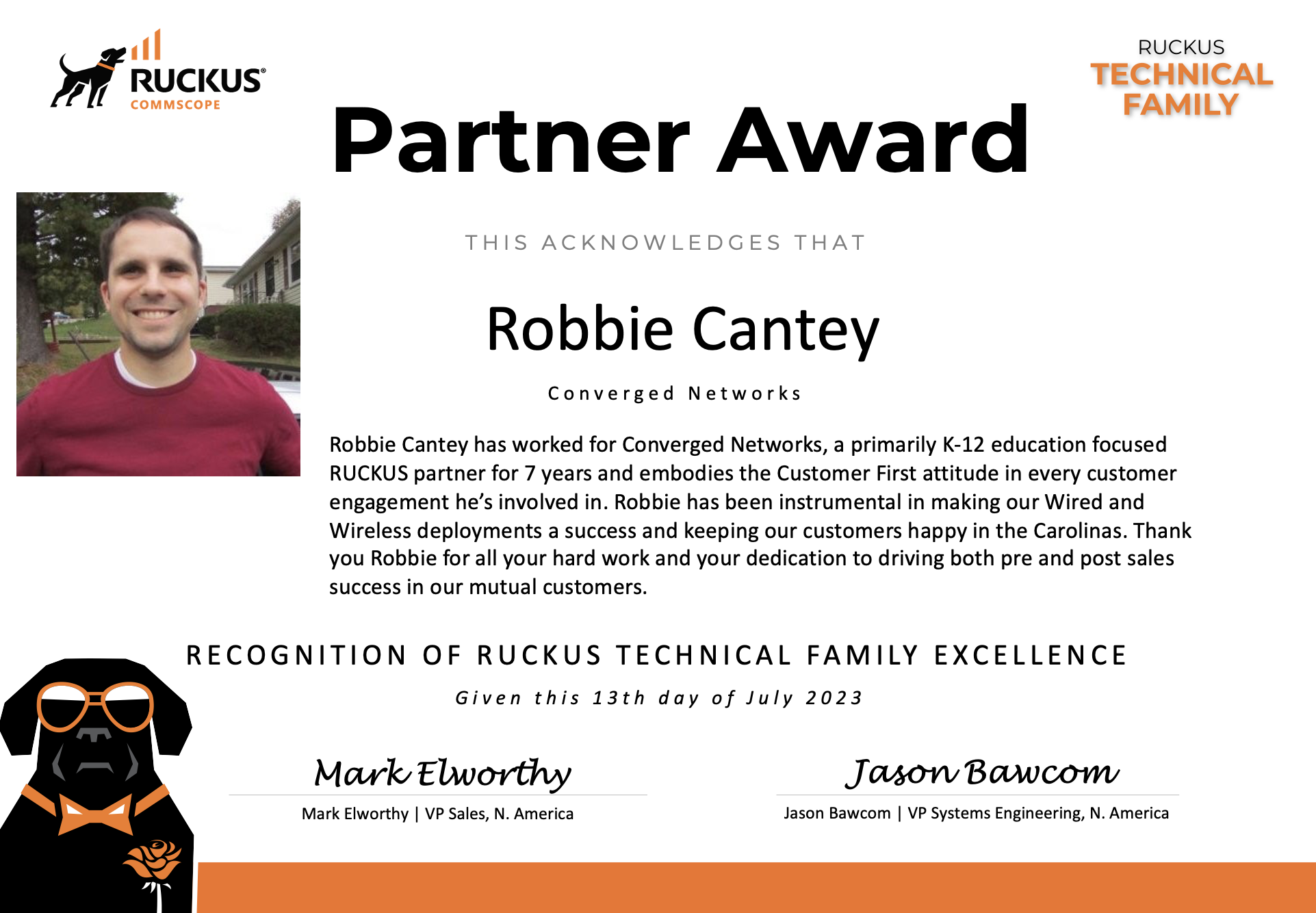 Q2 2023 APAC Channel SE of the Quarter
Hyo-Moon Kim, RETAILTECH
The language barrier is one of the key obstacles in Korea, making customers/partners reluctant to talk directly with RUCKUS TAC support. Kim is actively taking up the role to close the gap, and has been working with TAC SE to solve over 80 support tickets in Q1 and Q2! Recently, he helped to solve WIFI performance issues in Han-dong University, with his multiple rounds of onsite signal and channel fine-tuning until the optimal setting was found. End customers admired his working attitude and services, which has led to the new Cloudpath potential business.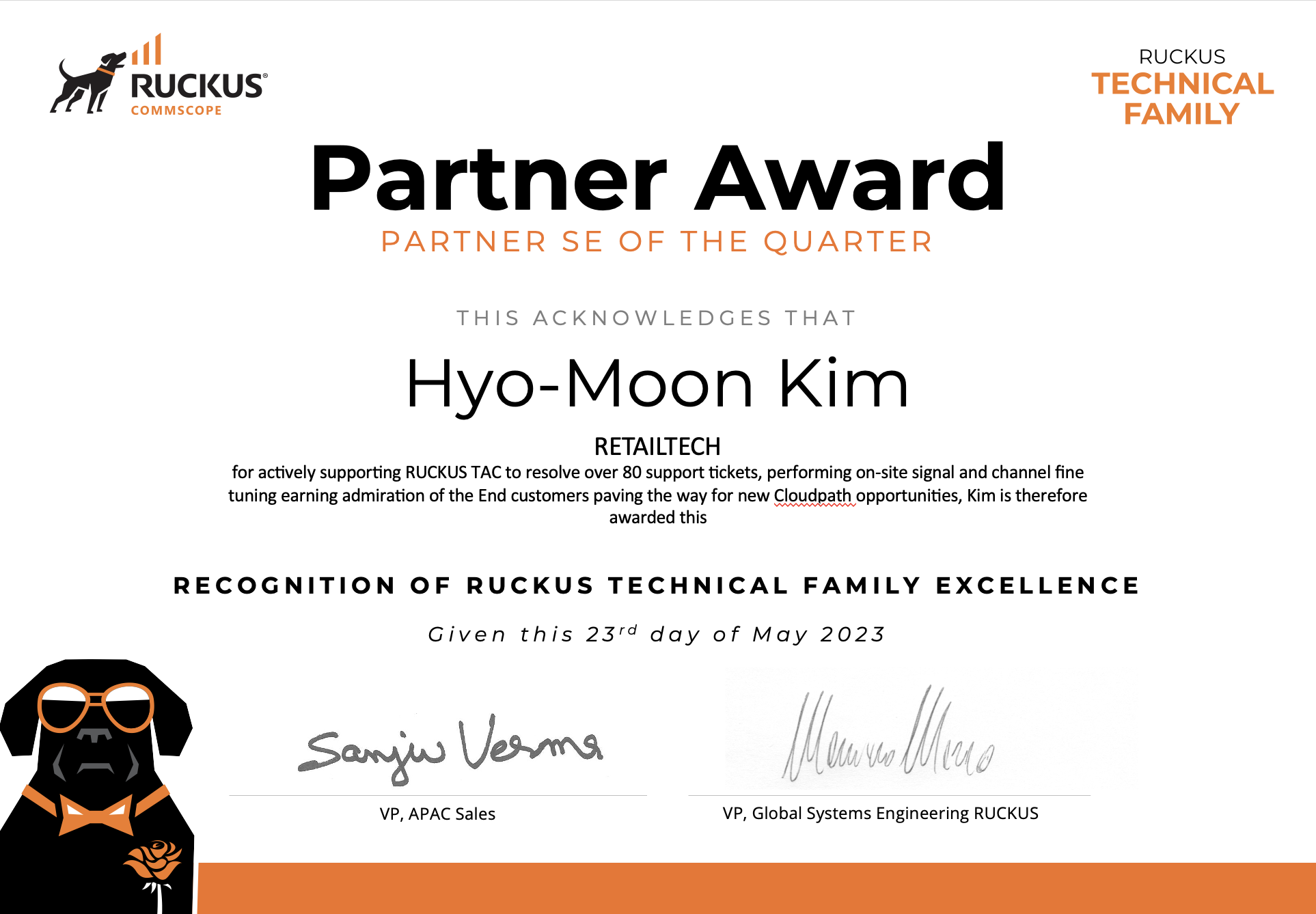 Q2 2023 CALA Channel SE of the Quarter
Jesus Aguilar, Lattice Mexico
Jesus is a very experienced engineer actively engaged with RUCKUS around many key projects in the K-12 Education space. His experience with multiple solutions including Cloudpath led to a number of successful PoCs and Wi-Fi designs in challenging environments like LPVs, warehouses, education, and enterprise. Jesus is CWNA certified, an Ekahau experienced engineer, and a real asset to his organization – congratulations!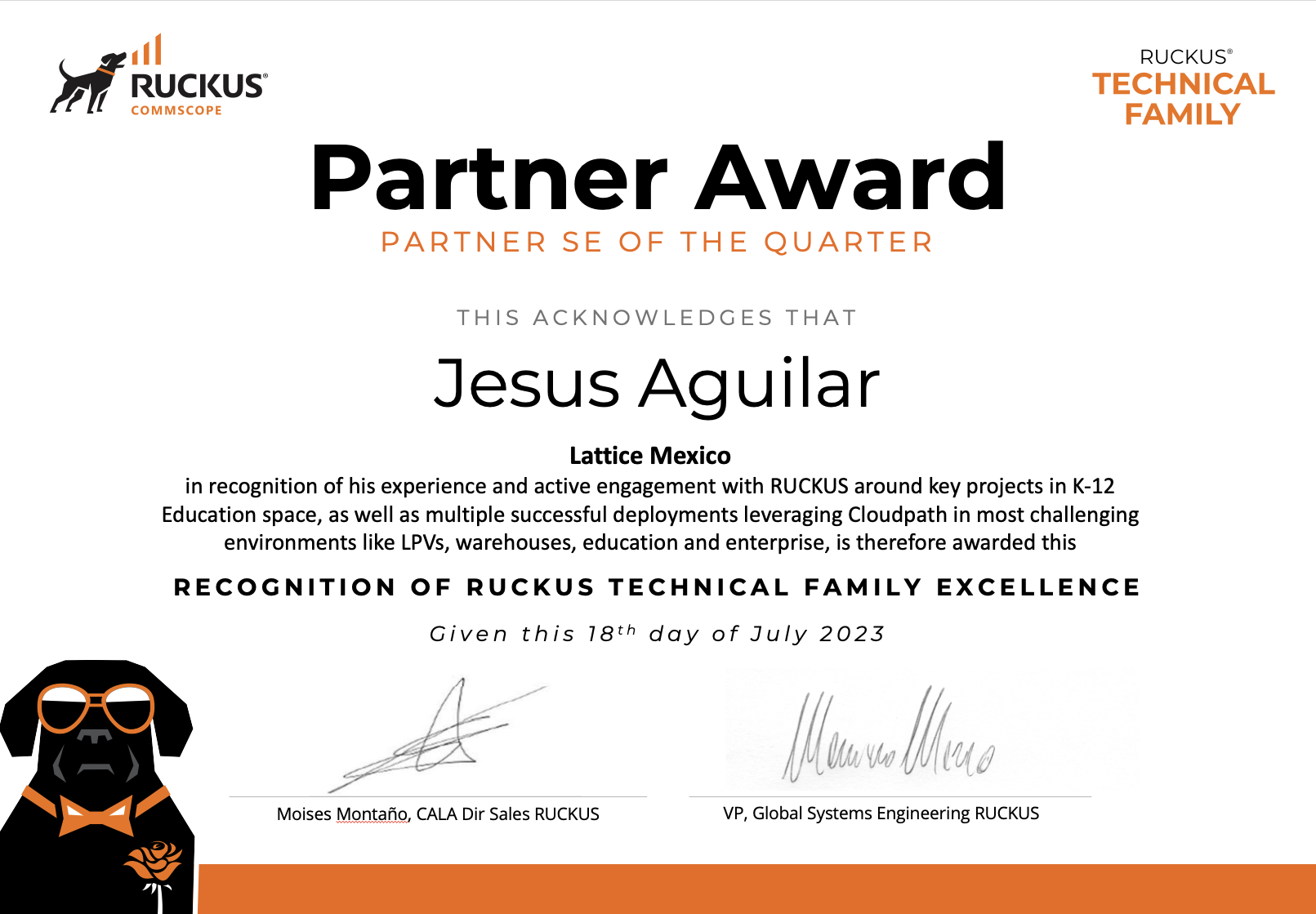 Q2 2023 EMEA Channel SE of the Quarter
Kevin has been a long-time loyal RUCKUS Partner deploying both Wired and Wireless solutions as well as pioneering RUCKUS Cloud in France, now moving to RUCKUS One. Kevin has been instrumental in winning multiple advanced projects for Pro IT in the Warehousing and Co-working sectors with his rapid and proactive PoC, responsiveness, and high level of professional knowledge. Thank you for the great work and congratulations!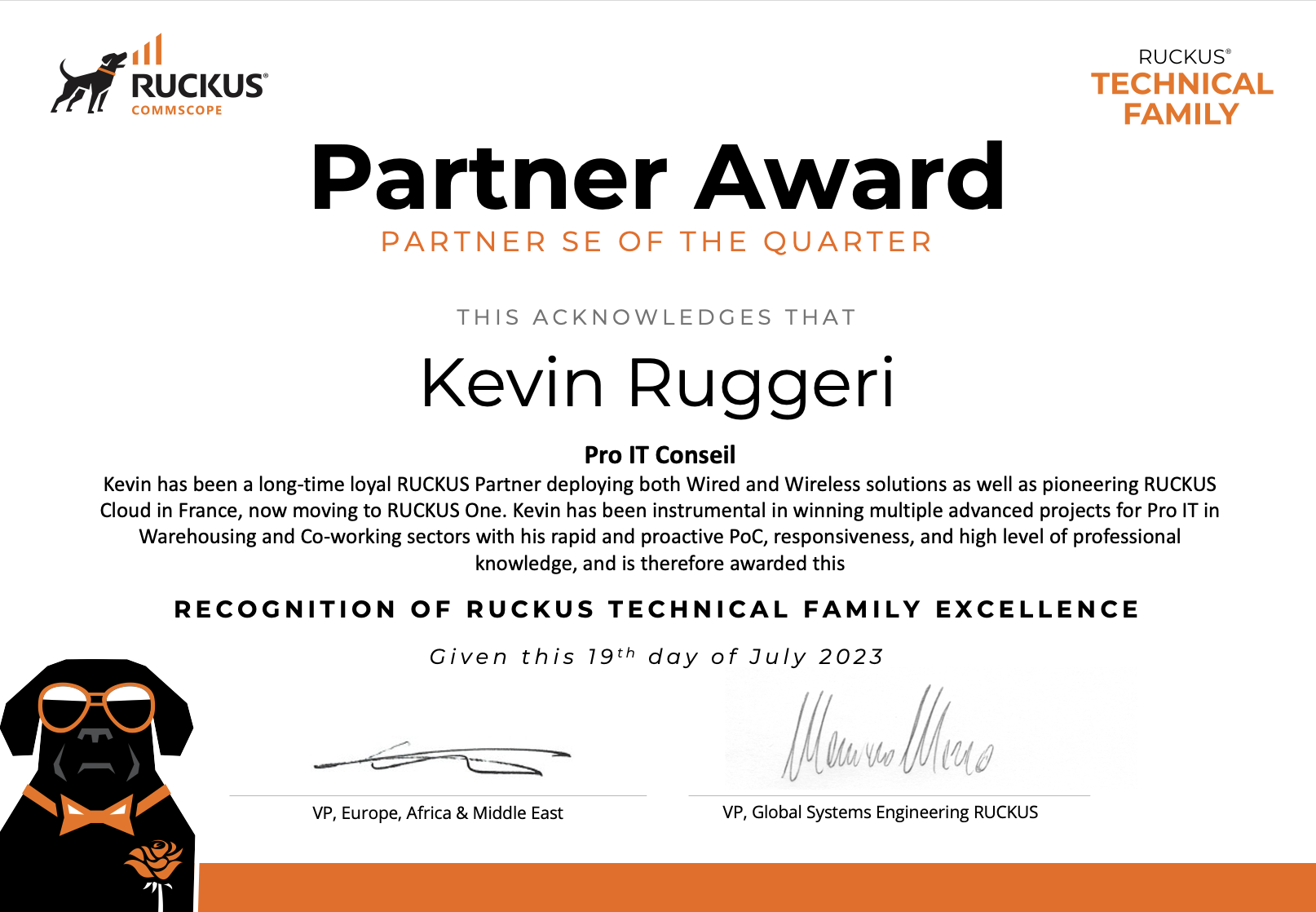 Congratulations!!!