Q1 2023 "Channel SE of the Quarter"
Q1 2023 "Channel SE of the Quarter"
July 7, 2022
RUCKUS System Engineers face many challenges in their field of work. Arguably, the toughest choice is nominating just one member of the RUCKUS Technical Family for the Channel SE of the Quarter Award! Our Technical Community is rich in talented, passionate Engineers, with expert-level knowledge and skillsets. To be recognized for RUCKUS Technical Excellence is a tremendous badge of honor, a peer-recognized distinction of outstanding skills and personal qualities.
Our warmest congratulations to the Q1 2023 Channel SE Award Recipients for their outstanding career achievements!
Q1 2023 North America Channel SE of the Quarter
David Goldman has worked for multiple hospitality-focused service providers over the years and always brings his excitement and dedication for RUCKUS with him wherever he goes. Most recently, David was instrumental in supporting a property through a hard-to-diagnose issue, with a smile and a level of determination exceeding expectations. Thank you David for your loyalty and consistent hard work!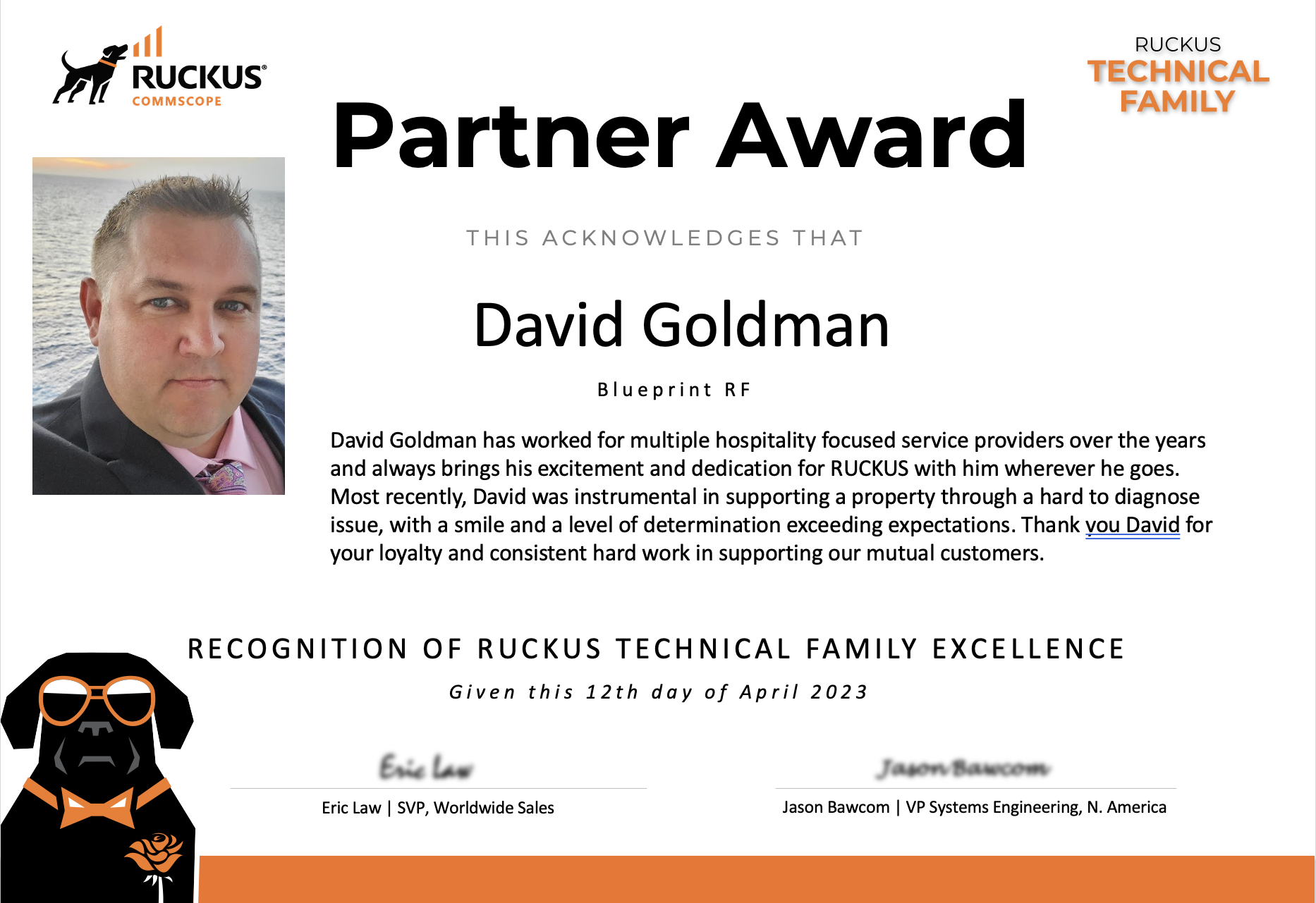 Q1 2023 APAC Channel SE of the Quarter
Hyo-Moon Kim, RETAILTECH
The language barrier is one of the key obstacles in Korea, making customers/partners reluctant to talk directly with RUCKUS TAC support. Kim is actively taking up the role to close the gap, and has been working with TAC SE to solve over 80 support tickets in Q1 and Q2! Recently, he helped to solve WIFI performance issues in Han-dong University, with his multiple rounds of onsite signal and channel fine-tuning until the optimal setting was found. End customers admired his working attitude and services, which has led to the new Cloudpath potential business.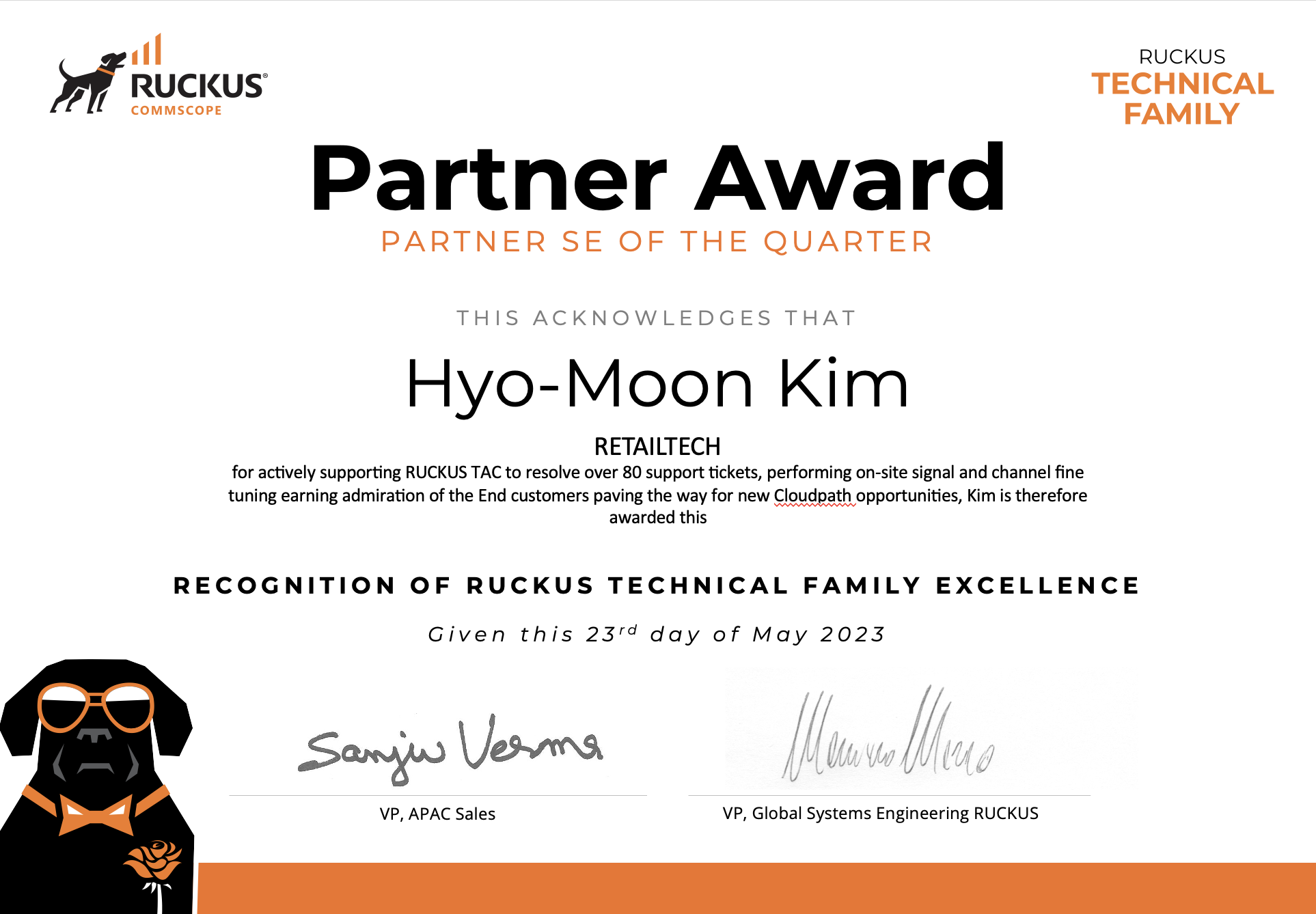 Q1 2023 CALA Channel SE of the Quarter
Juan Carlos Gomez, ATL Corp – Bogotá Colombia
In recognition of his outstanding support for a number of projects in strategic Government, Financial, and Healthcare segments, as well as deploying RUCKUS end-to-end solutions and acting as a RUCKUS champion and influencer, is therefore awarded this Partner SE of the Q1-2023 award – congratulations!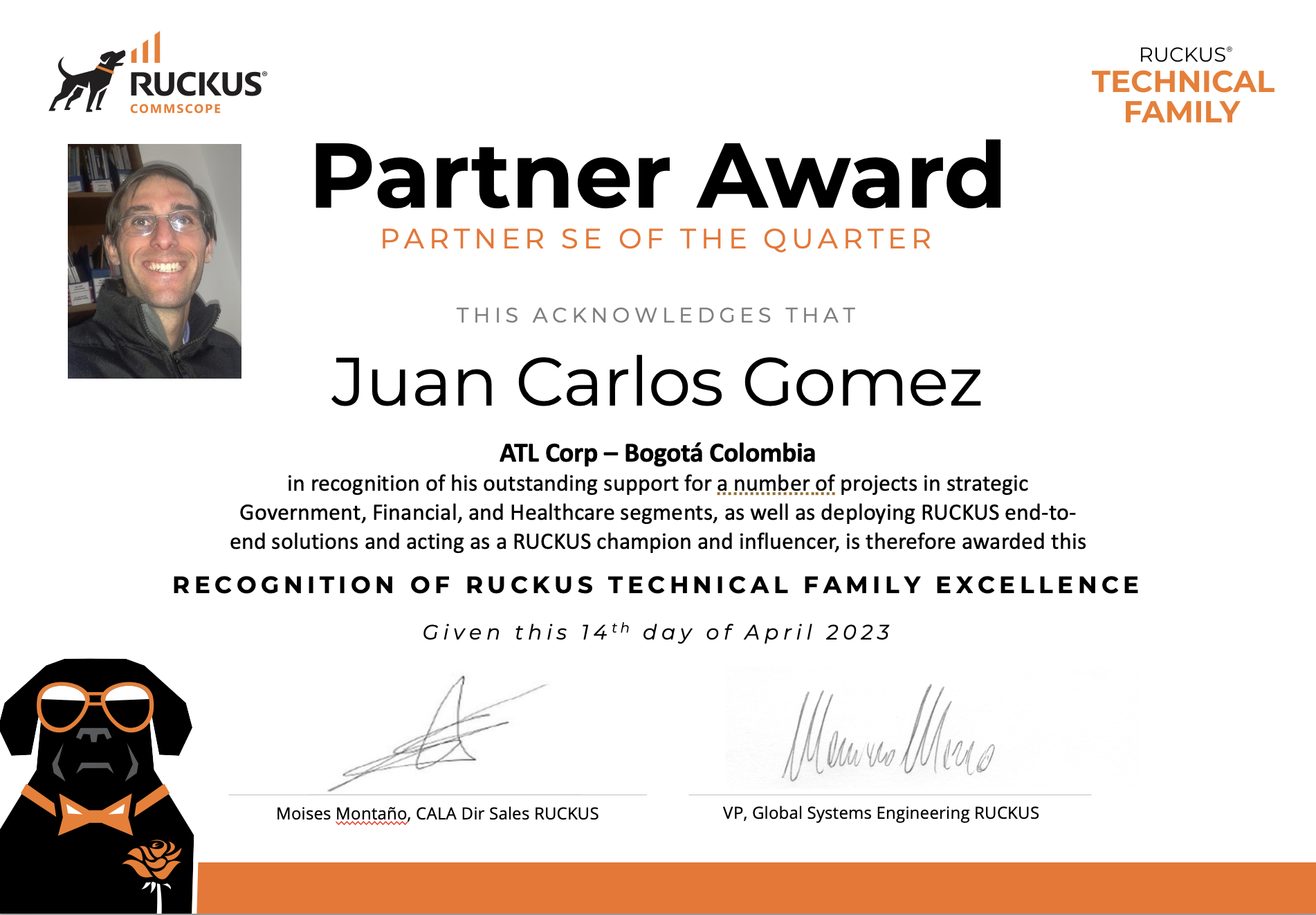 Q1 2023 EMEA Channel SE of the Quarter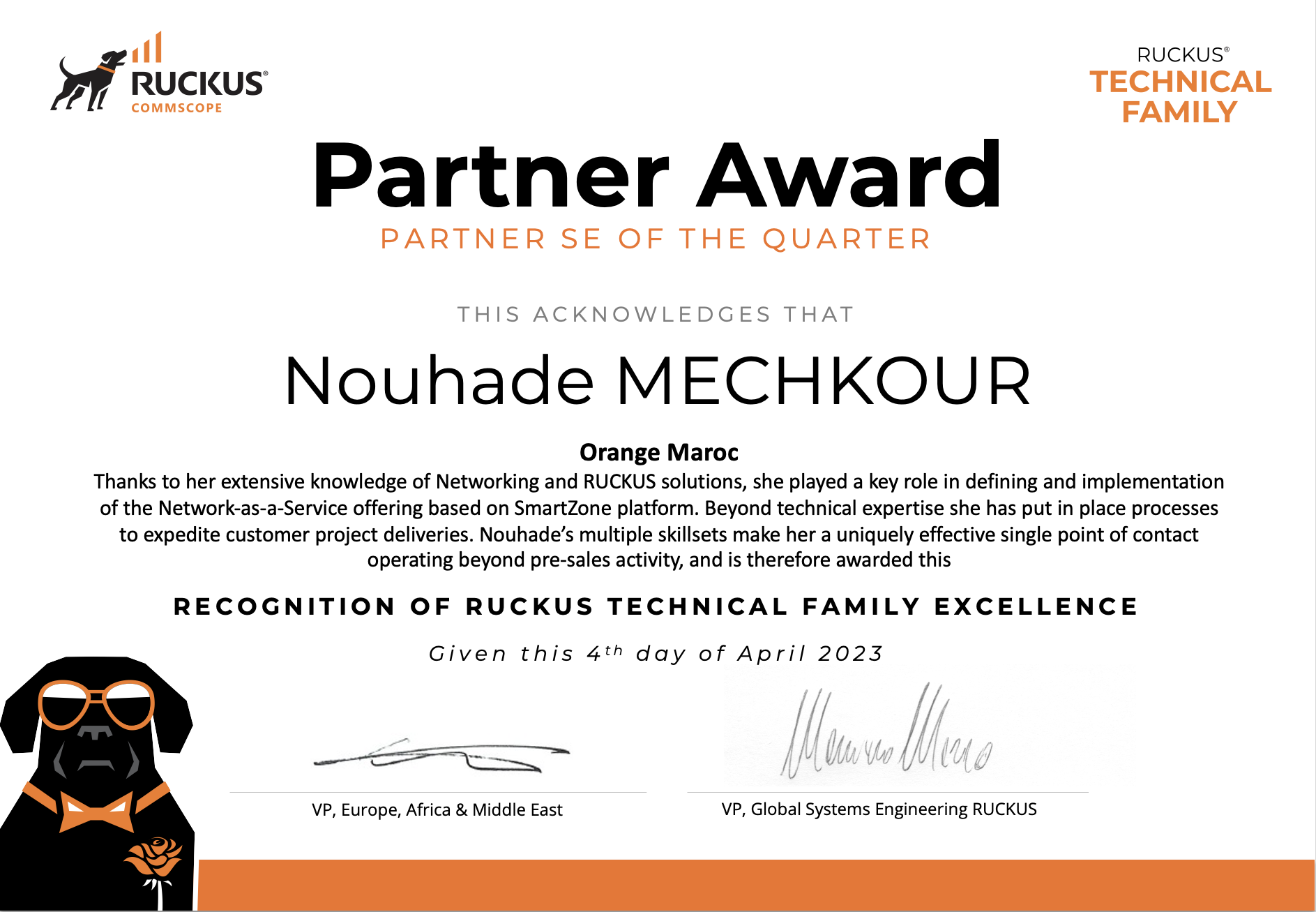 Nouhade MECHKOUR, Orange Maroc
Thanks to her extensive knowledge of Networking and RUCKUS solutions, she played a key role in defining and implementing of the Network-as-a-Service offering based on RUCKUS SmartZone platform. Beyond technical expertise, she has put in place processes to expedite customer project deliveries. Nouhade's multiple skillsets make her a uniquely effective single point of contact operating beyond pre-sales activity and is therefore awarded this recognition.
Congratulations!!!