Q3 2022 "Channel SE of the Quarter"
Q3 2022 "Channel SE of the Quarter"
July 7, 2022
RUCKUS System Engineers face many challenges in their field of work. Arguably, the toughest choice is nominating just one member of the RUCKUS Technical Family for the Channel SE of the Quarter Award! Our Technical Community is rich in talented, passionate Engineers, with expert level knowledge and skillsets. To be recognized for RUCKUS Technical Excellence is a tremendous badge of honour, a peer recognized distinction of outstanding skills and personal qualities.
Our warmest congratulations to the Q3 2022 Channel SE Award Recipients for their outstanding career achievements!
Q3 2022 North America Channel SE of the Quarter
Tim has been working with RUCKUS solutions for many years across multiple verticals. He has demonstrated four qualities we look for in a Partner – technical ability, positive attitude, customer trust, and a true advocate of RUCKUS. Tim is highly proficient in presenting RUCKUS. Congratulations Tim, your recognition is well deserved!
Q3 2022 APAC Channel SE of the Quarter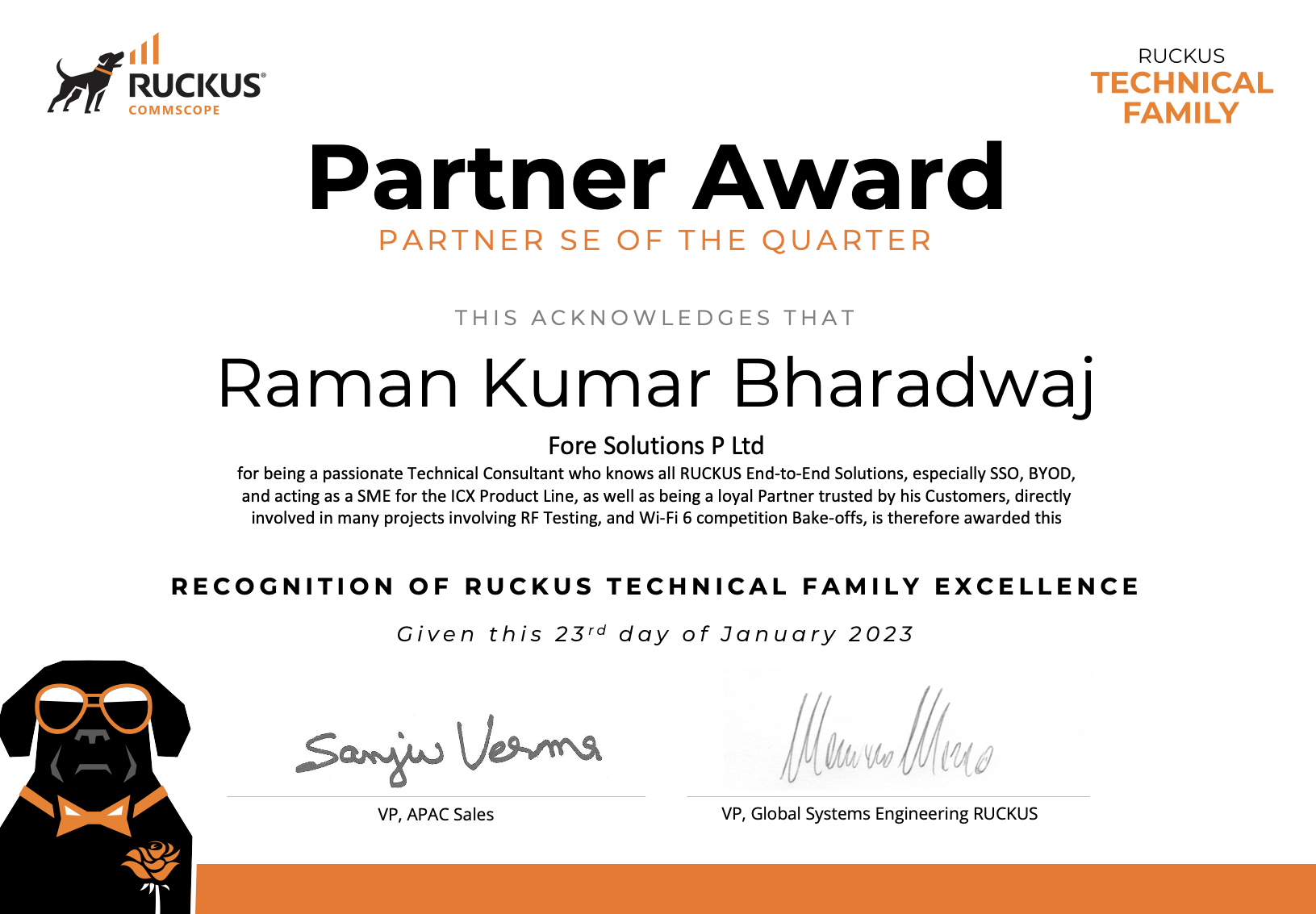 Raman Kumar Bharadwaj, Fore Solutions P
Raman is a Passionate Technical Consultant who knows all RUCKUS End-to-End Solutions, especially SSO, and BYOD, acting as an SME for the ICX Product Line. He has been a loyal Partner trusted by his Customers, directly involved in many RUCKUS projects involving RF Tesitngs, and Wi-Fi 6 competition Bake-offs.
Q3 2022 CALA Channel SE of the Quarter
Esteban Martins, Nimbus Networks Argentina
Javier in his SE Project Leader role at our partner Nimbus Networks Argentina, has been instrumental in winning several HSP Tier 1 projects in the region. This recognition is given to him following his great work at Sheraton Buenos Aires project design and implementation, which led them to success. He is a loyal partner and a true member of the RUCKUS Technical Family!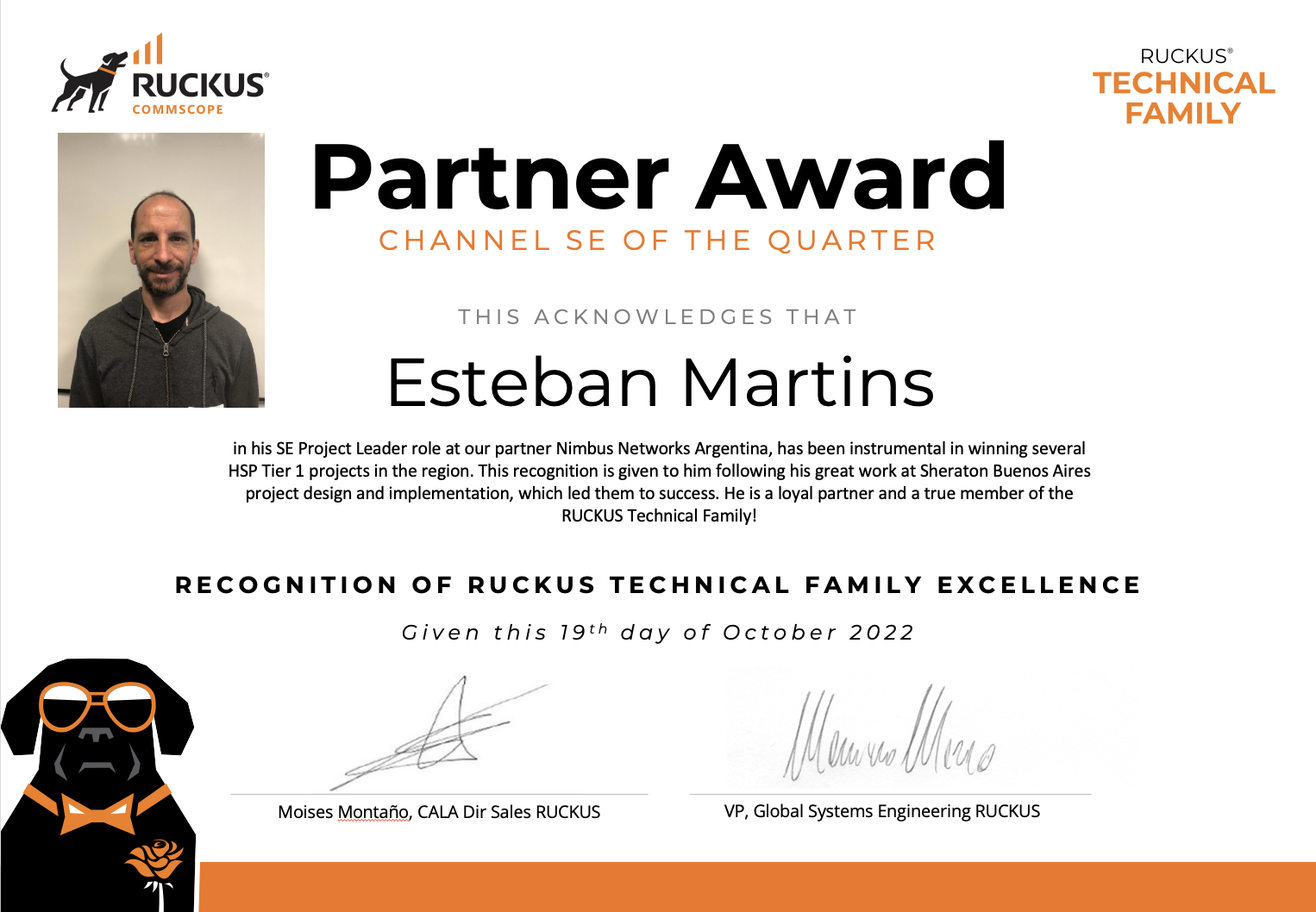 Q3 2022 EMEA Channel SE of the Quarter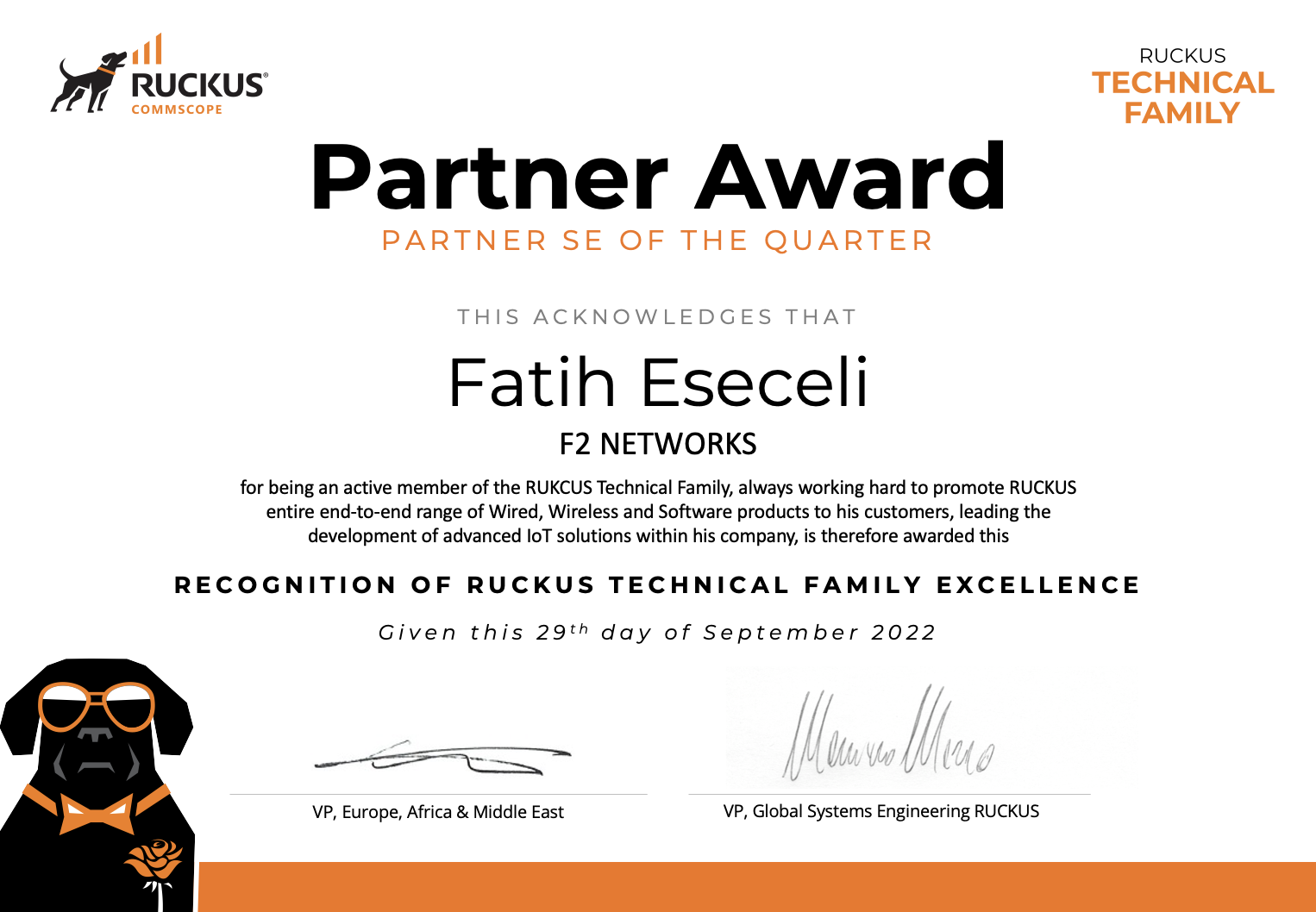 Fatih has been always working hard to promote RUCKUS entire end-to-end range of Wired, Wireless and Software products to his customers, leading the development of advanced IoT solutions within his company.
Congratulations!!!