Q2 2022 "Channel SE of the Quarter"
Q2 2022 "Channel SE of the Quarter"
July 7, 2022
RUCKUS System Engineers face many challenges in their field of work. Arguably, the toughest choice is nominating just one member of the RUCKUS Technical Family for the Channel SE of the Quarter Award! Our Technical Community is rich in talented, passionate Engineers, with expert level knowledge and skillsets. To be recognized for RUCKUS Technical Excellence is a tremendous badge of honour, a peer recognized distinction of outstanding skills and personal qualities.
Our warmest congratulations to the Q2 2022 Channel SE Award Recipients for their outstanding career achievements!
Q2 2022 North America Channel SE of the Quarter
Bobby has helped grow Ruckus into the dominant networking vendor in Northeast Texas. Bobby and his team of twelve Systems Engineers at Cynergy Technology were able to demo and show proof of concept capabilities for Ruckus Cloud, Analytics, and Cloudpath in support of their customers. This translated into eleven E-Rate wins in 2022!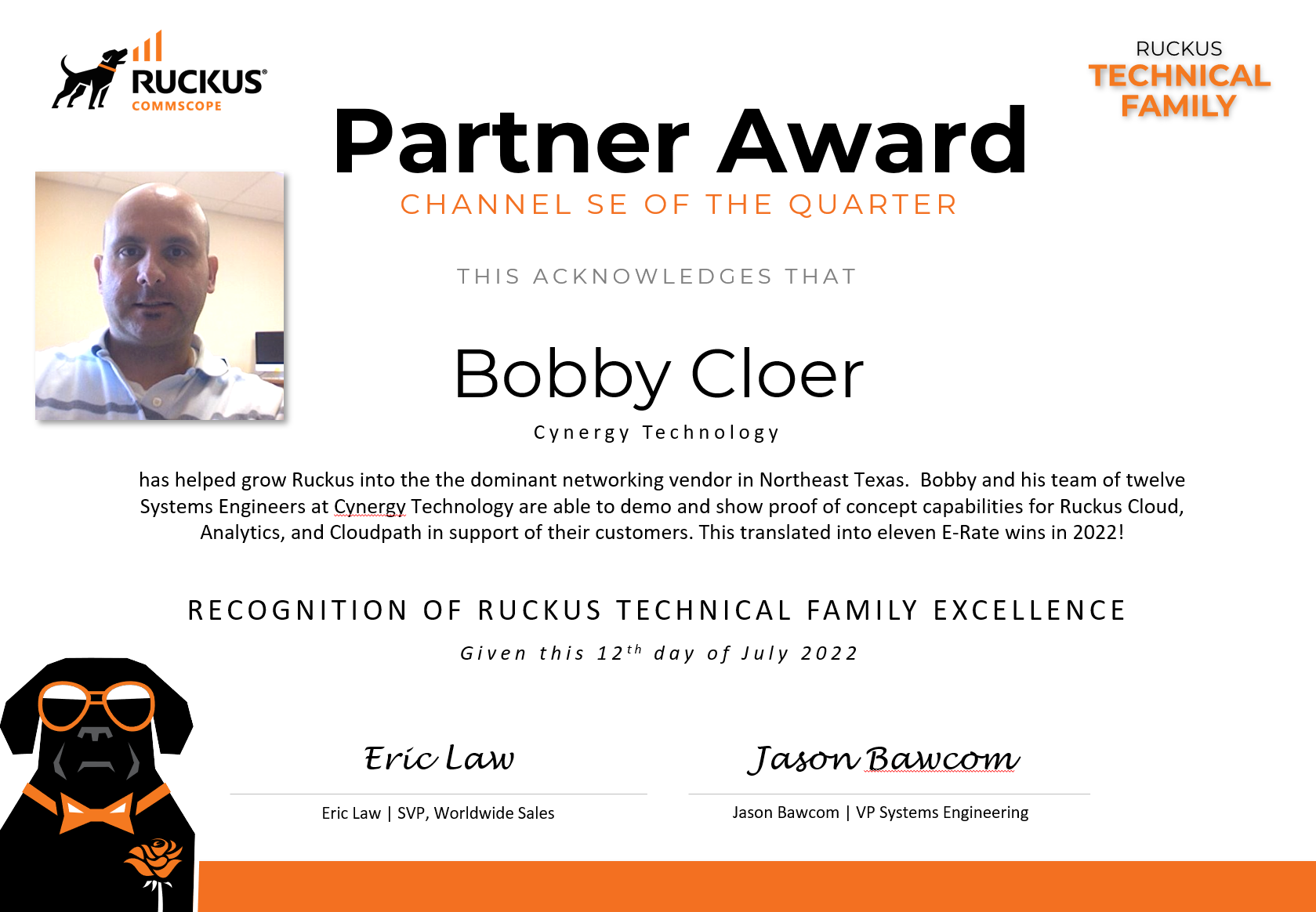 Q2 2022 APAC Channel SE of the Quarter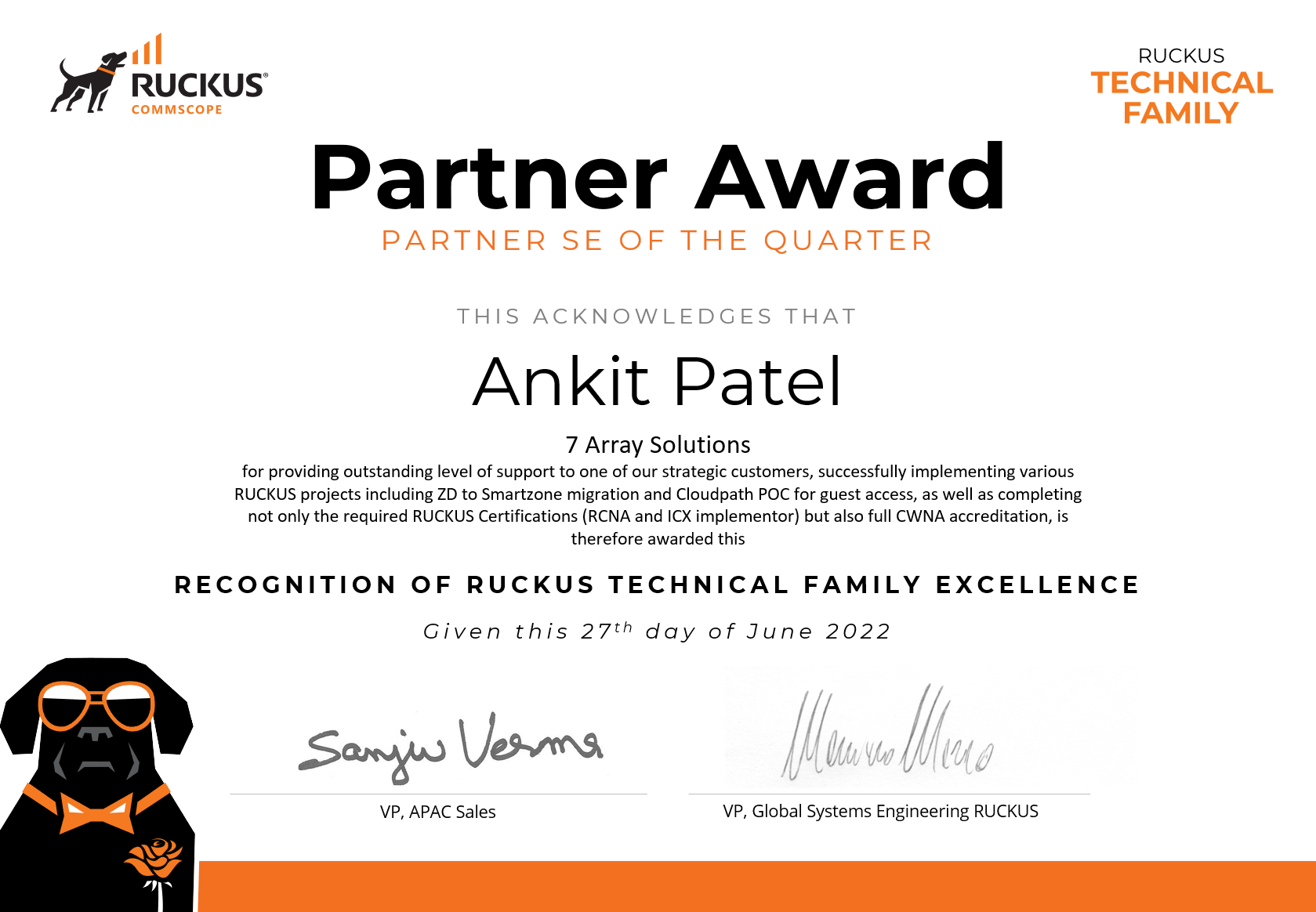 Ankit Patel, 7 Array Solutions
Ankit has provided outstanding level of support to one of our strategic customers, successfully implementing various RUCKUS projects including ZD to Smartzone migration and Cloudpath POC for guest access. In the spirit of technical Family he has also completed not only the required RUCKUS Certifications (RCNA and ICX implementor) but also full CWNA accreditation!
Q2 2022 CALA Channel SE of the Quarter
In his SE Lead role with our Elite Partner, Datatell Costa Rica, Javier has proven to be very reliable at deploying & supporting both Wi-Fi and ICX solutions and has provided high quality services to critical clients such as the PODER JUDICIAL DE COSTA RICA and the CAJA COSTARICENSE DE SALUD.
Javier has been instrumental in ICX projects, including DEMOS of the switch management in Smartzone, as well as Cloudpath, RUCKUS Cloud and Analytics. He is a loyal Partner and a true member of RUCKUS Technical Family!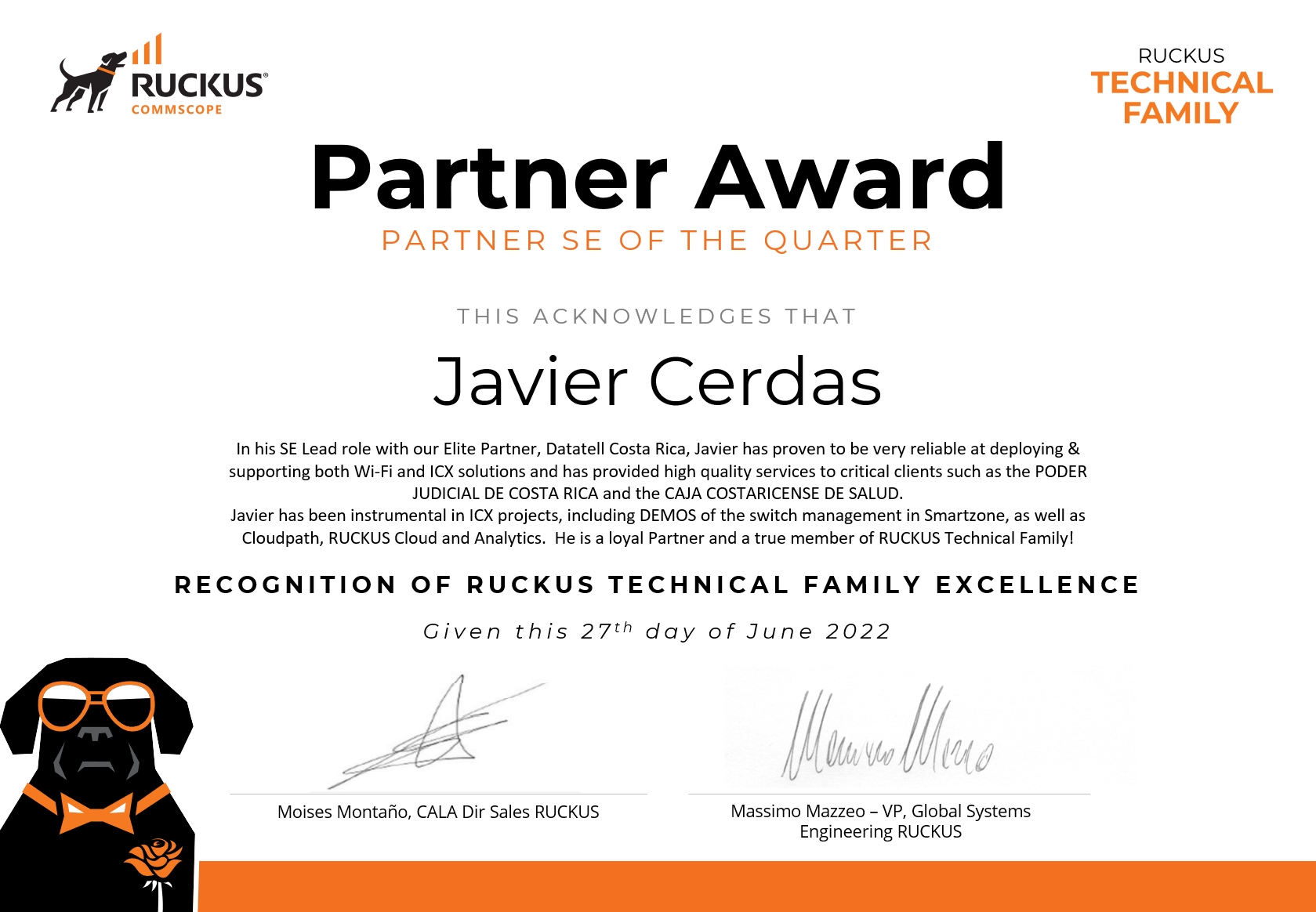 Q2 2022 EMEA Channel SE of the Quarter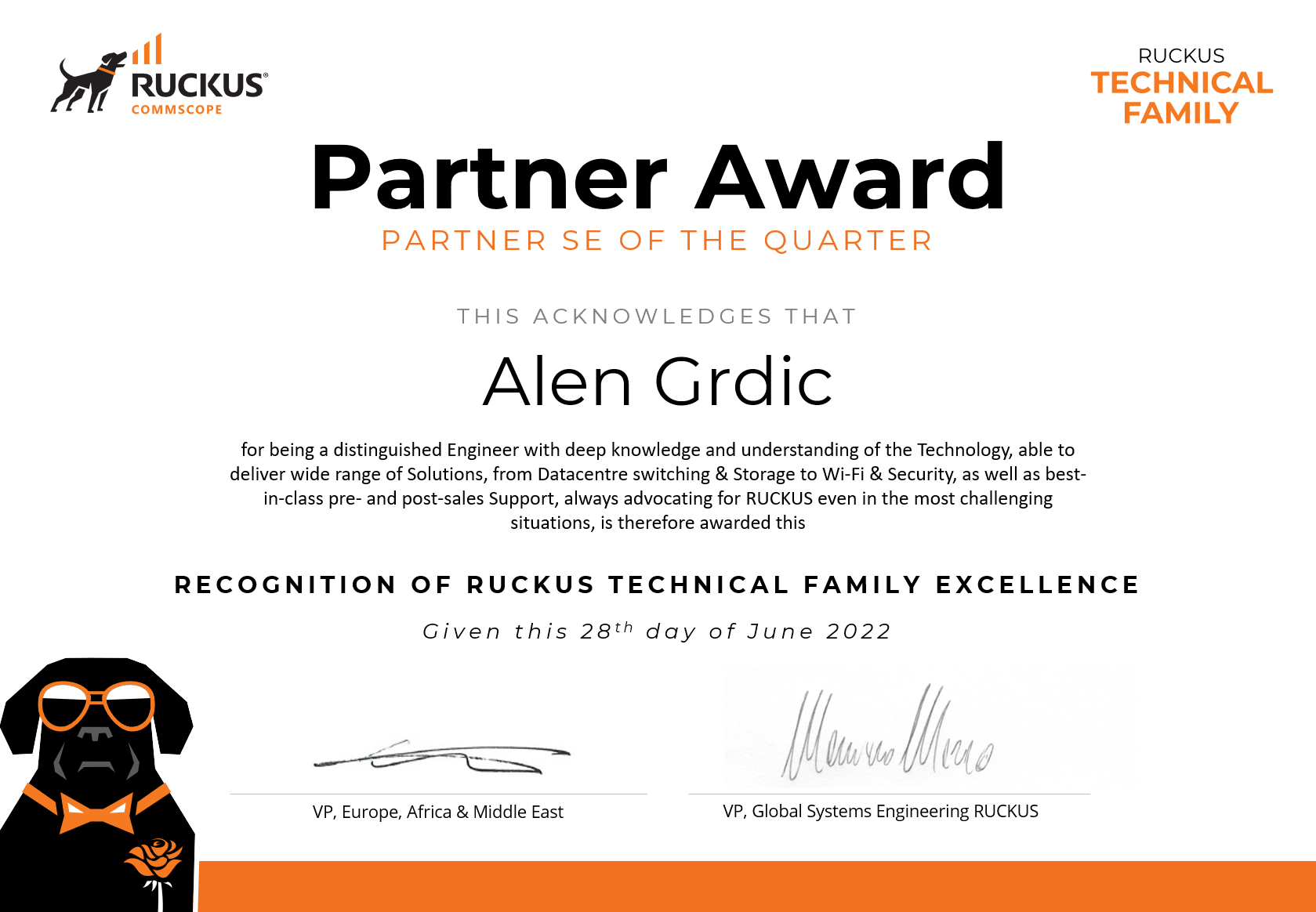 Alen is a distinguished Engineer with deep knowledge and understanding of the Technology, able to deliver wide range of Solutions, from Datacentre switching & Storage to Wi-Fi & Security. He has also shown best-in-class pre- and post-sales Support skills, always advocating for RUCKUS even in the most challenging situations.
Congratulations!!!