Q1 2022 "Channel SE of the Quarter"
Q1 2022 "Channel SE of the Quarter"
March 21, 2022
RUCKUS System Engineers face many challenges in their field of work. Arguably, the toughest choice is nominating just one member of the RUCKUS Technical Family for the Channel SE of the Quarter Award! Our Technical Community is rich in talented, passionate Engineers, with expert level knowledge and skillsets. To be recognized for RUCKUS Technical Excellence is a tremendous badge of honour, a peer recognized distinction of outstanding skills and personal qualities.
Our warmest congratulations to the Q1 Channel SE Award Recipients for their outstanding career achievements!
Q1 2022 North America Channel SE of the Quarter
Cameron's tenacity for technical understanding of our solutions and having a positive, customer first attitude, have paved the way to a lot of business success and we appreciate his character and loyalty to our brand. We are honoured and excited to recognize Cameron Shearhod for the Partner SE of the quarter award – Q1, 2022! Congratulations Cameron and many thanks for being a true "Trusted Advisor" supporting Ruckus. >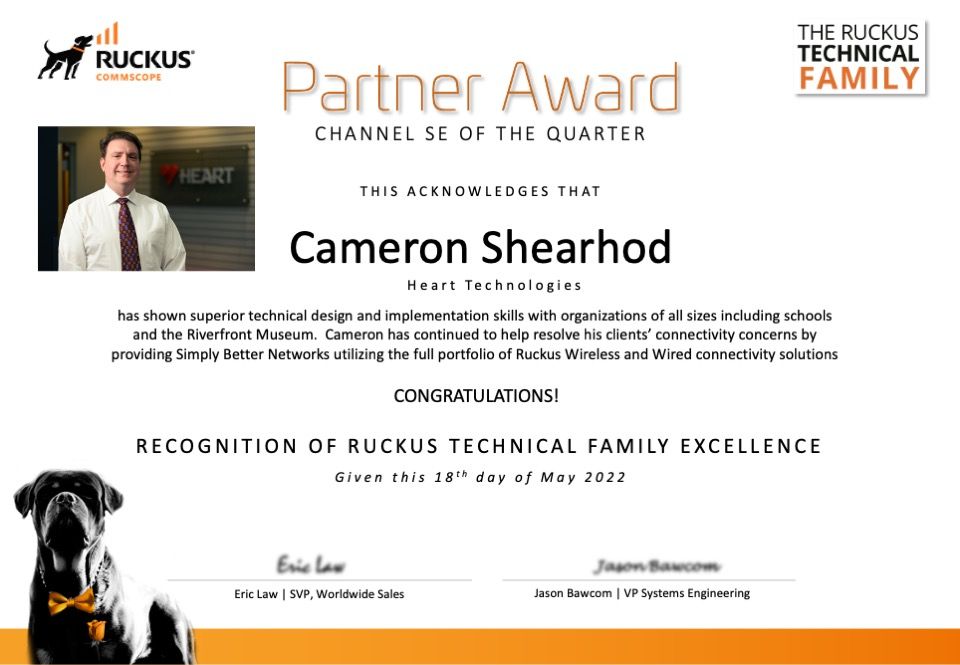 Q1 2022 APAC Channel SE of the Quarter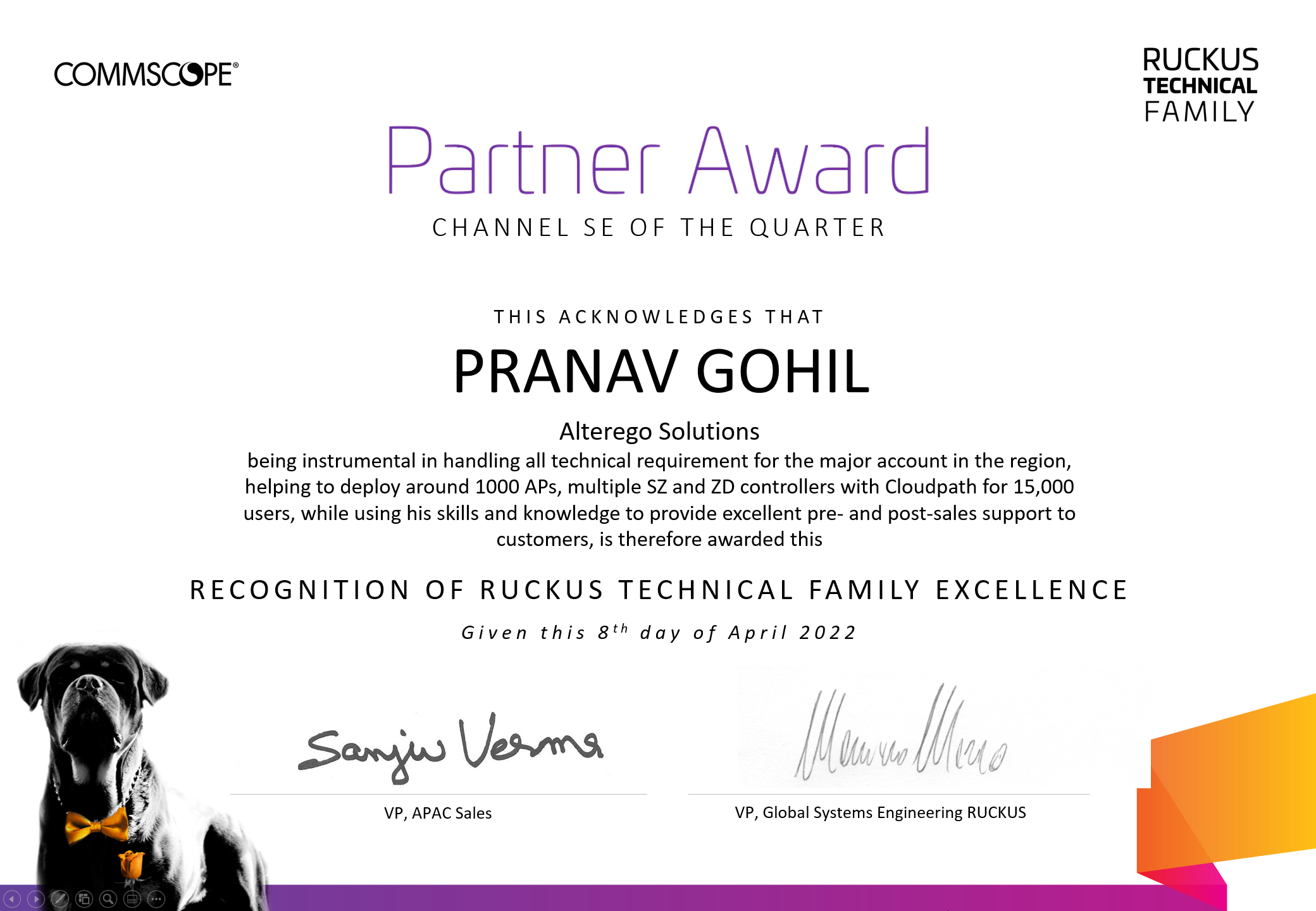 Pranav Gohil, Alterego Solutions
Pranav has been instrumental in handling all technical requirements for one of our major accounts, helping to deploy around 1000 APs, multiple SZ and ZD controllers and Cloudpath for 15,000 users!
During this project he kept providing presales support leveraging his skills and knowledge to also help customers in post-sales support when required.
Q1 2022 CALA Channel SE of the Quarter
Jose has done a great job in the implementation of advanced IoT applications, showing customers the real life IoT solutions in both Enterprise & Industrial environment. We would also like to recognize his contributions in the deployment of successful projects such as La Marina Flamenco in Costa Rica that include Indoor and Outdoor APs and Switches with their respective controllers, leveraging powered fiber.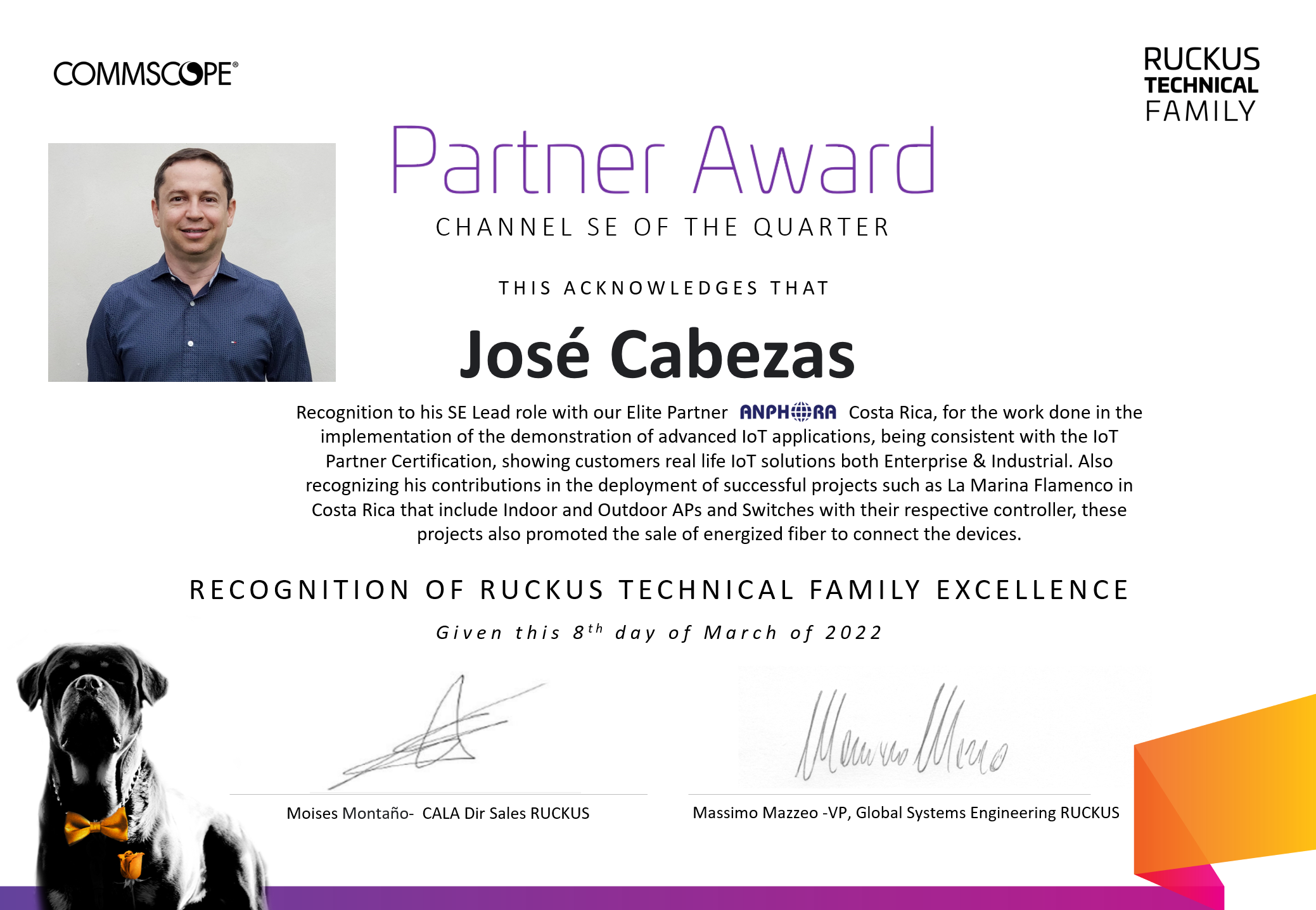 Q1 2022 EMEA Channel SE of the Quarter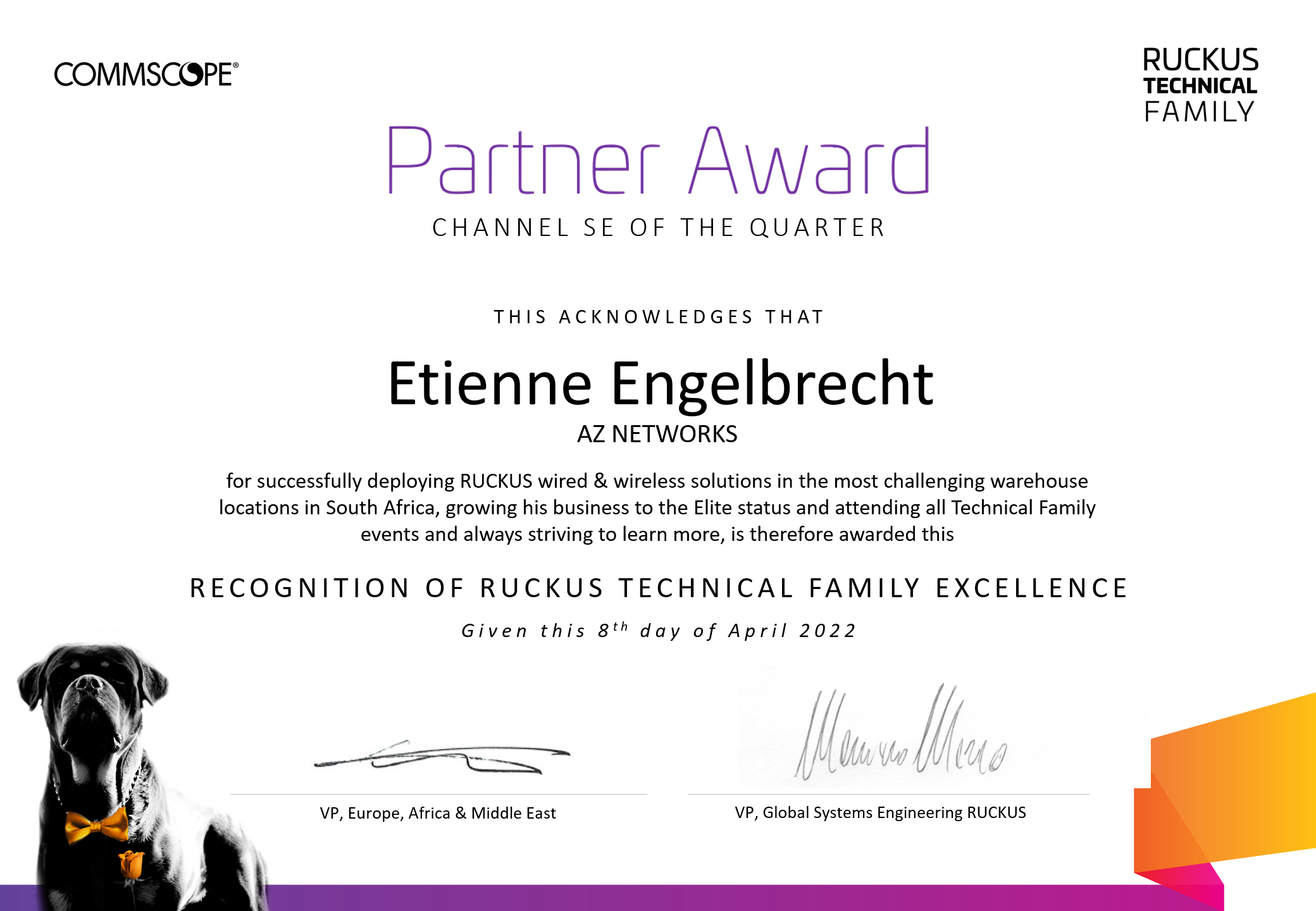 Etienne Engelbrecht, AZ Networks
Etienne has been successfully deploying RUCKUS solutions in some of the most challenging warehouses in South Africa, which are critical applications requiring zero downtime. Because of the very demanding nature of the project, cold environment with movable isles, Etienne decide to move away from traditional design and placed the access points on the roof racks. Despite less optimal placement RUCKUS APs performed well and the solution works!
Congratulations!!!