CommScope Financial Services makes it easier for you to build the network you want.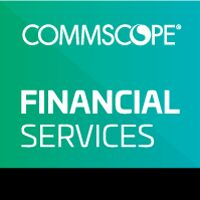 CommScope works with its solution providers to offer a variety of financing options to meet customer specific needs. CommScope Financial Services offers:
Conserve capital for core business needs
Build in automatic network refreshes to ensure you have the most up-to-date technology
Match a payment plan to your available operating budget
Contact your CommScope partner or sales representative for more details.
---
Additional resources
Commscope Financial Services EU Overview - Americas