RUCKUS H350 Indoor Access Point
RUCKUS H350 Indoor Access Point Features
In hotels, apartment buildings, and other multi-dwelling structures, wireless connectivity can carry a hefty price tag. You need to connect a wide range of wired devices - IPTV set-top boxes, IP phones, networked minibars - IoT devices like smart locks and sensors - while delivering a great wireless experience for guests.

The RUCKUS H350 wall-mounted access point, IoT gateway, and Ethernet switch make it easy to support in-room connectivity requirements. It starts with RUCKUS patented Wi-Fi optimization intelligence to deliver the industry's highest-performing wireless connectivity. Combine that with two-ports of Gigabit Ethernet to connect in-room wired devices, without extra cabling and add supports for Zigbee® or Bluetooth® Low Energy. Put it all in a sleek, low-profile design that can be discretely installed over a standard electrical outlet.

The RUCKUS® H350 delivers consistent, reliable Wi-Fi 6 (802.11ax) wireless networking without breaking the bank. The AP features the patented RUCKUS technologies for performance optimization and interference mitigation found in our premier access points, delivering superior user experiences. But it provides them in an entry-level product built for smaller venues with limited device diversity.
Specifications for RUCKUS H350 Indoor Access Point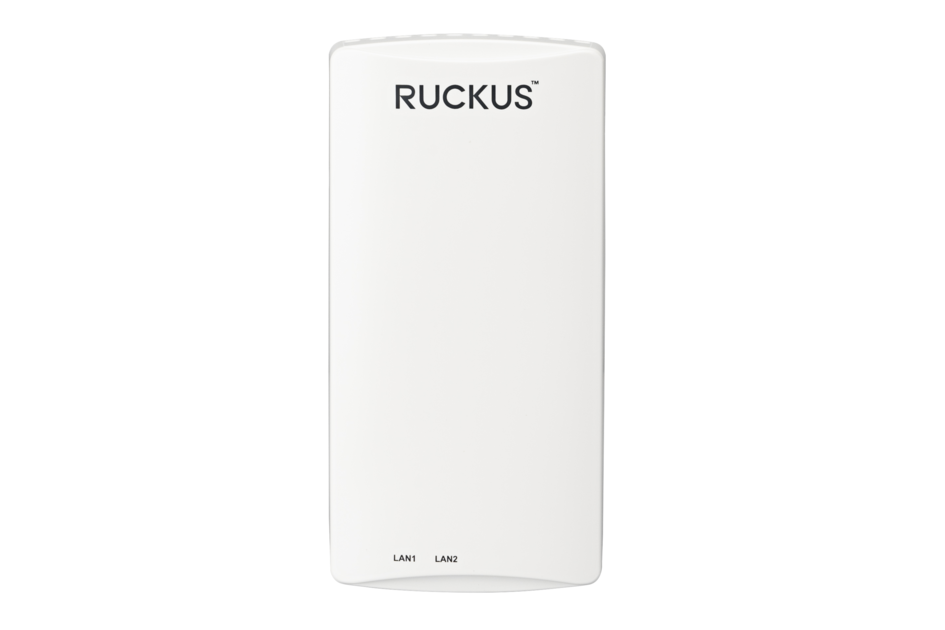 Product Classification
| | |
| --- | --- |
| Regional Availability | Asia | Australia/New Zealand | EMEA | Latin America | North America |
| Product Type | Indoor access point |
| Product Brand | RUCKUS® |
General Specifications
| | |
| --- | --- |
| Antenna Patterns, per band | 16 |
| Antenna Gain | Up to 1 dBi |
| BeamFlex | Yes |
| ChannelFly | Yes |
| Concurrent Users | 512 |
| Controller Support | RUCKUS Cloud™ | RUCKUS SmartZone | RUCKUS Unleashed™ | RUCKUS ZoneDirector |
| Ethernet Ports | 3 x 1 GbE |
| IoT Support | IoT Onboard |
| Number of Radios | Dual-Radio |
| PD-MRC | Yes |
| PHY Rate at 2.4 GHz, maximum | 574 Mb/s |
| PHY Rate at 5 GHz, maximum | 1200 Mb/s |
| Combined Max PHY Rate | 1774 Mb/s |
| Radio Chains and Streams | 2x2:2 |
| Rx Sensitivity at 2.4 GHz | -100 dBm |
| Rx Sensitivity at 5 GHz | -100 dBm |
| SmartMesh | Yes |
| USB | USB 2.0 |
| Venue Type | Education | Hospitality |
| Venue Sub-Type | Guest Rooms | Residence Hall |
| Wi-Fi Bands Supported | 2.4 GHz | 5 GHz |
| Wi-Fi Generation | Wi-Fi 6 |
| Wi-Fi Interface Standard | IEEE 802.11a/b/g/n/ac/ax |
Environmental Specifications
| | |
| --- | --- |
| Operating Temperature | 0 °C to +40 °C (+32 °F to +104 °F) |
Product Downloads and Links
Related Resources
Product Selection Guide
Technical Publication
Warranty