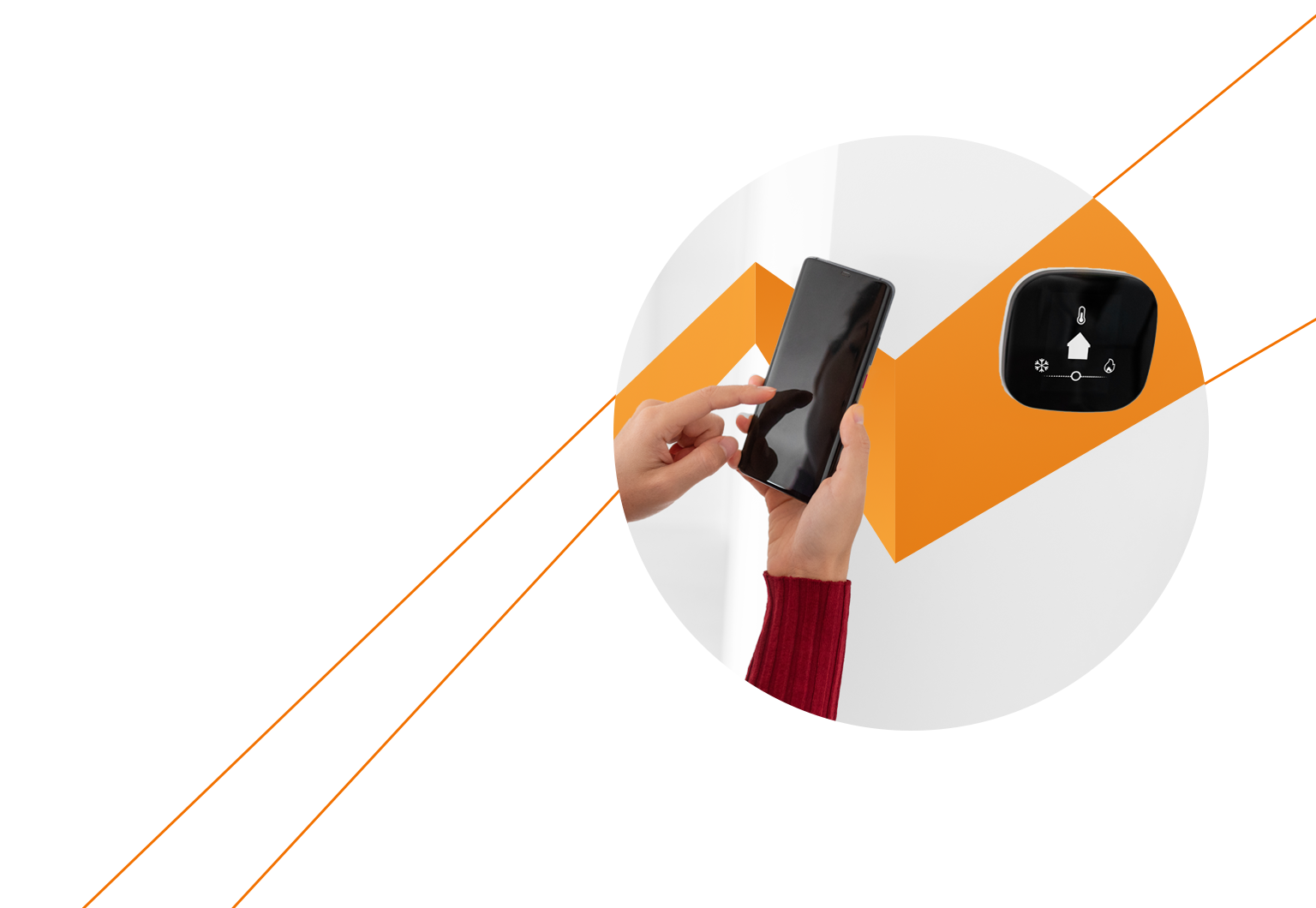 Create a powerful, shared infrastructure for IoT
Organizations seeking to support IoT use cases face a complex, fragmented ecosystem of standards. This slows enterprise IoT deployments, increases risks and reduces ROI. An IoT access network addresses these issues by consolidating multiple physical-layer networks into a single converged network, simplifying IoT sensor and device onboarding, establishing uniform security protocols and converging IoT endpoint management and policy-setting.
The RUCKUS® IoT Suite simplifies the creation of IoT access networks through the reuse of LAN and WLAN infrastructure—accelerating deployments, reducing cost, and increasing the benefits from IoT. With a RUCKUS IoT network, organizations can aggregate and backhaul IoT traffic over their new or existing RUCKUS Wi-Fi infrastructure.
IoT and the converged edge network
The edge network is growing in complexity, and IoT only adds to the challenge. A RUCKUS converged edge network brings together wireless, wired, and IoT networks into a common network architecture—simplifying management, provisioning, assurance and security.
RUCKUS IoT Insights
The RUCKUS IoT portfolio also includes the powerful IoT Insights platform, which enables powerful visualization of your deployed IoT devices and enables cross-device correlated actions. So, for instance, if an apartment in your MDU has a water leak, Insights can detect it and shut off the water to that unit before it causes major damage. Or your hospitality venue can use Insights to provide premium guest experiences tailored to their tastes to greet their arrival.
Benefits

Simplifies IT complexity while reducing CapEx
A single converged network helps ease IoT sensor and device onboarding, supports uniform security protocols and brings together IoT endpoint management and policy-setting, all while negating the need for large upfront CapEx and additional deployment of shadow networks.

Visualize your entire IoT device infrastructure on one single pane of glass
Enable visualization of all IoT devices, from all vendors, in a single pane of glass—along with analytics about those devices.

Automated actions based upon correlated data from all your IoT devices
The RUCKUS IoT Insight platform reduces OpEx and complexity while enabling conformance to regulatory requirements by correlating data from devices across your entire property/campus—and providing automation of relevant actions. Insights can sense occupancy and turn off lights, cooling and heating when not needed. It can "count" how many people use a particular space to inform how often it needs to be cleaned. It can detect vaping in a school restroom, capture video outside the door and speed interventions.
Customer Stories
Royal Park Hotel: Luxury hotel makes a secure entry into IoT guest services
The Royal Park Hotel in Rochester, Michigan, offers an award-winning guest experience, but wanted to use IoT for luxury hospitality properties to make it even better. ASSA ABLOY Global Solutions and RUCKUS collaborated on an integrated system that offered a streamlined, economical, and forward-looking approach to bringing door locks—and future IoT technologies—online.
Iglu enhances student physical security
Iglu enhances cool reputation for student residence safety with connected door locks using RUCKUS IoT Suite.
How to buy
Looking for a local partner that understands your unique business and industry needs? Find a RUCKUS Channel Partner.
Featured Products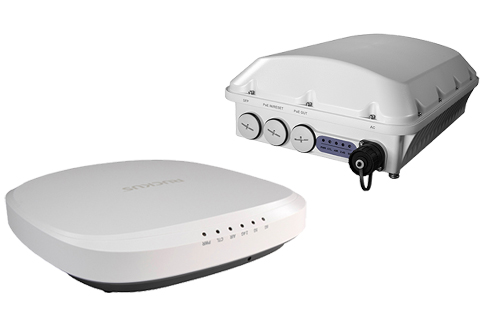 IoT access points (APs)
RUCKUS APs connecting to IoT devices.
Featured Resources
IoT use cases simplified
IoT makes possible improved guest and staff safety, building automation, asset tracking, and personalized guest experiences. But you can't manage separate networks for everything.
Watch video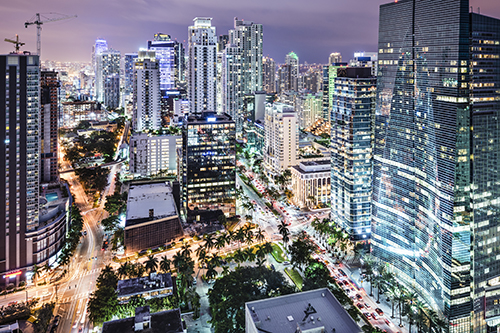 Smart buildings
Intelligent buildings promise new levels of energy efficiency, occupant health and visitor productivity through innovative uses of highly connected, autonomous systems that support connected entry systems, lighting, occupancy sensors and personalization tools.
Royal Park Hotel
ASSA ABLOY Global Solutions and RUCKUS Networks collaborated on an integrated offering that was a streamlined, economical and forward-looking solution for the Royal Park Hotel.
Watch video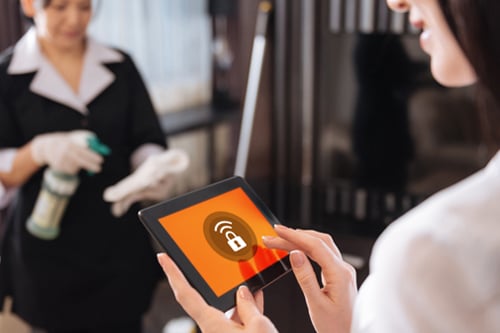 Staff alert/panic button
Employee safety concerns are on the rise across all industries. Joining forces with RUCKUS Networks is making it easy to implement staff alert systems while building a flexible foundation for tomorrow's IoT applications.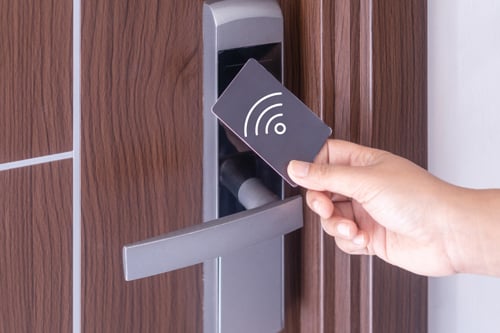 Connected entry
Innovative companies are using IoT to transform one of the first and most important customer and staff touchpoints: the door locks on which every person relies. Learn about the offering we have created in collaboration with industry leaders.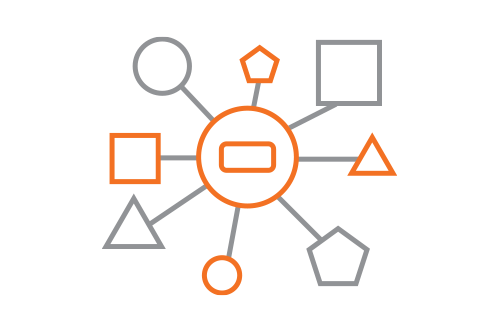 RUCKUS IoT security
An overview of security issues related to IoT devices and protocols, and some of the innovative security capabilities of the RUCKUS IoT (RIOT) Suite.