Big

d

ata

network

analytics and reporting engine
The RUCKUS SmartCell Insight (SCI) network analytics and reporting software gives you at-a-glance visibility into your RUCKUS network across a variety of dimensions—including network inventory, client health, airtime utilization, switch details, access point (AP) details and more.
Designed with large-scale service providers and enterprise networks in mind, SCI software enables you to keep on top of a wide range of key performance indicators (KPIs) associated with tens or hundreds of terabytes of data traffic that cross up to 100,000 APs each day. In addition to offering visibility into your Wi-Fi network health, SCI software can:
Detect network anomalies

Accelerate network troubleshooting for faster problem resolution

Assist you with capacity planning

Let you create customized dashboards and reports

Integrate with third-party platforms to keep your wireless deployment running smoothly
Automatically detect network anomalies
SCI software automatically establishes a pattern of normal behavior for each network element. The system requires no input from IT. It automatically detects anomalous behavior in network elements—helping you proactively address issues that might affect service levels.
Gain valuable insight into your wired and Wi-Fi networks
SCI software collects data from wireless controllers, APs, clients and applications. Standard reports support the most common requirements right out of the box. You can access top-level summary views with granular drill-down capability. Valuable operations and performance data can assist in your capacity planning and help you make the most of your RUCKUS Wi-Fi infrastructure.
Customize your network dashboards and reports
SCI software's Data Explorer feature makes it easy to create customized reports and dashboards. Focus on the network metrics and trends that matter most to your organization by tailoring reports to meet your requirements. An intuitive user interface and drag-and-drop data attributes and panels make it easy to create the views you need.
APIs for easy integration with third-party platforms
By integrating with third-party platforms via application programming interfaces (APIs), SCI software increases the value of business intelligence tools—bringing the power of sophisticated data analytics to bear on your business and IT challenges as part of a broader data analytics ecosystem.
What customers are saying about SmartCell Insight
Frederiksberg Forsyning
In Denmark, a top utility company turns to RUCKUS Virtual SmartZone™ and SCI software to manage 850 802.11ac APs collecting and relaying data from all across Copenhagen.
Related Content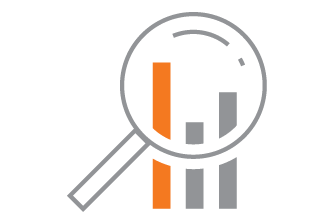 SmartCell Insight data sheet
SmartCell Insight software gives you the visibility into the network you need to deliver great wired and Wi-Fi connectivity for your users. It features powerful network data analytics and reporting to help you make the best business and operational decisions. The software stores up to three years of data for up to 100,000 APs and millions of clients to support large-scale deployments. Deploy it on-premises in a virtualized environment or as a cloud-based instance.
Find a RUCKUS channel partner
Looking for a RUCKUS channel partner that understands your business and industry needs?