Build a better network

by incorporating

IoT
Deploying an internet of things (IoT) access network that ties together the complex, fragmented ecosystem of standards, devices and services can be a large undertaking. But a converged network can simplify IoT sensor and device onboarding, establish uniform security protocols, and converge IoT endpoint management and policy-setting.
With RUCKUS® IoT Suite, enterprises can create an IoT access network through the reuse of LAN and WLAN infrastructure. This accelerates deployments, reduces costs and increases the benefits from IoT devices.
What's more, a RUCKUS IoT network enables organizations to aggregate and backhaul IoT traffic over their new or existing RUCKUS Wi-Fi® infrastructure. Plus, RUCKUS Networks can help create a converged edge network that brings together wireless, wired and IoT networks into a shared network architecture.
Secure wireless panic buttons and staff alert for enterprises
Employee safety concerns are on the rise across all industries. Joining forces with industry leaders, RUCKUS Networks is making it easy to implement staff alert solutions while building a flexible foundation for tomorrow's IoT applications.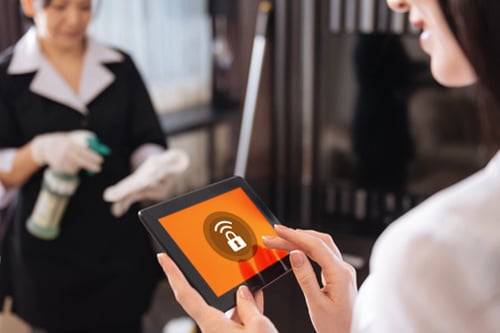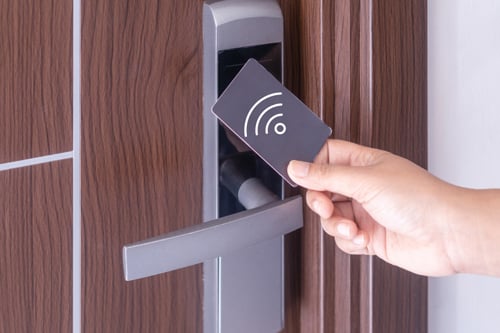 Smart and secure wireless locking solutions for enterprises
Innovative companies are using IoT to transform one of the first and most important customer and staff touchpoints: the door locks that keep everyone secure. Learn about the solution we have created in collaboration with industry leaders.
Deploying managed Wi-Fi network and IoT Suite for MDUs
Learn how a RUCKUS network for multi-dwelling unit (MDU) owners can help generate new rental revenues from Wi-Fi services while reducing overall operational expenses through new smart applications.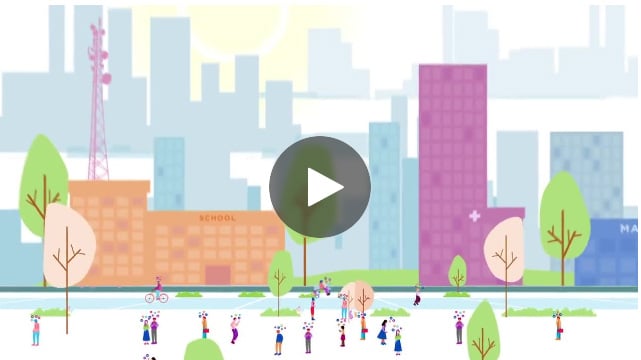 How to keep hotel staff safe with safety buttons
The hospitality industry is using IoT solutions like safety buttons to protect employees in emergencies. RUCKUS and TraknProtect are joining forces to make these IoT systems much simpler and less expensive to use.
What customers are saying about IoT Suite
Royal Park Hotel discovers economical security
"An integrated path offers us a more streamlined and economical path for online door locks. And it gives us a platform to move forward with additional IoT projects in the future."
Scott Rhodes, Director of Engineering at Royal Park Hotel
Iglu strengthens safety and security of student residents with IoT initiative
"We have been impressed with the success we've had working with RUCKUS in all of our properties and on this IoT project. From beginning to end, Iglu, RUCKUS Networks and ASSA ABLOY Global Solutions have shared the same goals. We couldn't have asked for better entry into the world of IoT-based safety and security applications."
Brad Magri-Olson IT Manager at Iglu
Featured Resources
IoT Solutions for Hospitality
Learn how hoteliers are using IoT technologies to enable a personalized guest experience that differentiates their hotel property and brand.
Watch video
Designing for Hospitality
This design guide addresses factors and concerns related to designing a wireless network for hospitality environments.
RUCKUS IoT Hospitality
Our hospitality portfolio of RUCKUS solutions makes it easy to add new services and applications—unlocking IoT efficiencies at every opportunity.
Watch video
Fiber to Room White Paper
Hospitality owners and brands are challenged to find ways to leverage technology in order to improve their guest experience. Read how CommScope RUCKUS connectivity solutions play an important role in an intelligent converged infrastructure.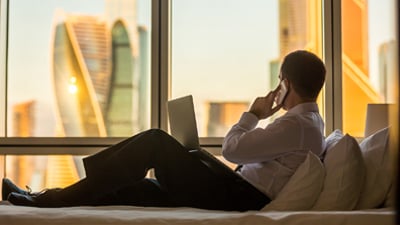 Design for Hospitality Blog
To remain competitive in this industry, your hotel needs to modernize to attract modern guests. That's why we at CommScope RUCKUS developed a practical guide to implementing a suite of powerful tools and services to get your network connected and running smoothly and effectively.
Improving Connected Guest Experiences
For staff at large hotel and hospitality properties, problems can crop up with little warning. Read how RUCKUS and REACT Mobile joined forces to use IoT to help protect workers.
Watch Video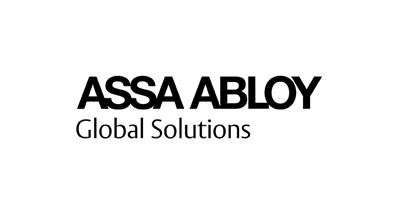 Delivering simplified online door lock solutions
RUCKUS and ASSA ABLOY Hospitality have joined forces to create the first fully integrated IoT-enabled online door lock solution. The resulting design provides a simplified solution that is easy to deploy and manage while providing hotel operators with new ways of offering differentiated guest services.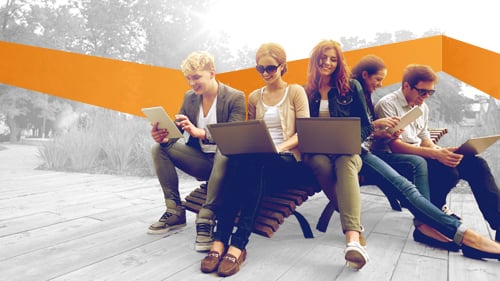 Overcoming the challenges of enterprise IoT adoption
The IoT ecosystem contains a complex mix of technologies and services, including modules/devices, connectivity, IoT platforms, storage, servers, security, analytics, applications and IT services. Because of the complex mix of technologies required to build an IoT solution, there are several considerations for organizations. In this white paper, we explore these challenges and more.
How can the RUCKUS IoT

S

uite help you reduce cost and streamline operations?
If you are targeting deploying a staff safety solution, reduced energy costs, or improved experiences for guests, tenants or customers, the RUCKUS IoT Suite can help reduce the cost and complexity of that solution.